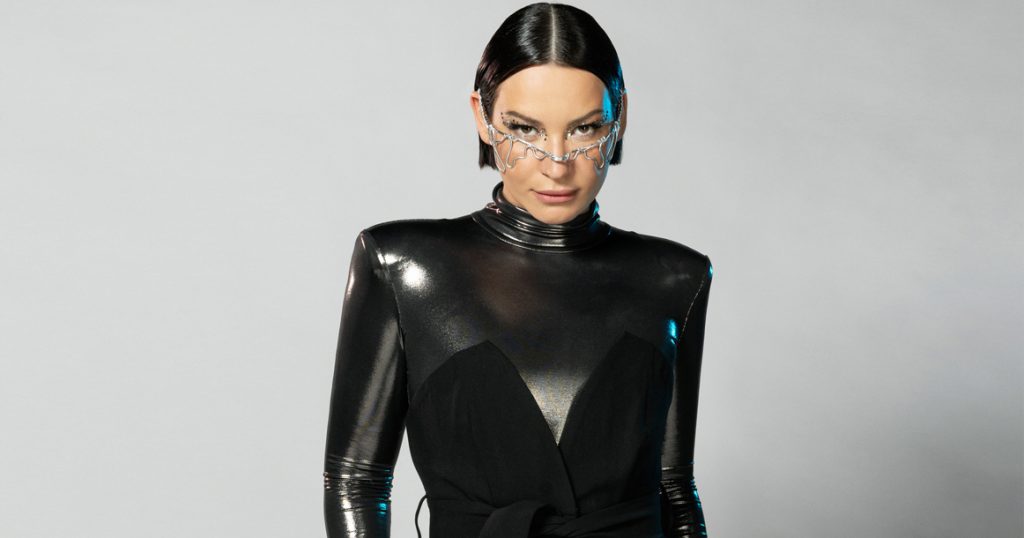 About childhood at Yugo-Zapadnaya, a romantic biker party on Sparrow Hills, the symbol of Moscow – freedom, and the Avatar Show on NTV.
I was born…
It so happened that I grew up in many cities of Russia, and was born in general in Germany, my father is a military man. It was easiest in Vladikavkaz – there is an understandable mentality. When I moved to Moscow at the age of 13, it coincided with the harsh realities of adolescence.
Dad was transferred here, and the whole family went to conquer Moscow. They lived on Vernadsky Avenue in a military hostel. Academicians and scientists lived in neighboring areas.
We had one of the most beautiful terminal stations on the red line. At that time, Yugo-Zapadnaya looked very good compared to others. It was a great surprise for me that, it turns out, not all terminal stations are like ours: beautiful, with parks, with tulips.
But at school I was not very well received. Probably due to age: at 13, people are a little angrier than before or after. There were three of us in the class, who came from Vladikavkaz – we were so warmly welcomed that everyone except me moved to other schools, and they threw me into the embrasure to deal with the rest of the evil class. Mom told me: "I can't every time you have problems, transfer you to another school, another university or another family."
My Moscow youth…
I went to the university: I entered the Russian State Technical University, which later became Pleshka. Student life was quite bright: she took part in all student parades, in all sorts of KVN leagues. Of course, we were not stroked for this, but we were ready to sacrifice good grades for the sake of a cultural event.
My favorite area…
I love Frunzenskaya, Park of Culture. And the way Gorky Park looks now cannot but rejoice. Both in winter and summer I try to spend as much time as possible there. I also love Sparrow Hills, before bikers used to gather there – I met a motorcyclist, a very cool person with whom I am still friends, and we all the time hung out on Sparrow Hills in this crowd of bikers and their girlfriends. Many years ago you could meet me there all the time. And here is the entire southwestern part: Khamovniki, Frunzenskaya, Park Kultury, Vernadka, Leninsky – my favorite places in Moscow.
I can't say that I feel like a Muscovite who was conceived and born in this city…
But I feel that this is absolutely my city, the most beloved in the world. I always tell everyone that I can't imagine life in another city. I really hope that life will never force me to change my place of residence, because Moscow has everything for comfort: beauty, infrastructure, people. I don't know if I'm a Muscovite, but I'm definitely a crazy fan of this city.
Favorite Moscow place…
It depends on whom: an inhabitant, a pedestrian, or a performing artist in large parks. I still have cool memories of how we skate in Gorky Park instead of school – the ticket cost thirty rubles, my classmates and I could run away to this park for the whole day, eating it all with a pretzel and drinking tea. And there is a memory where I perform in front of the huge VK Fest in Gorky Park. Just the same, again, it all comes down to Gorky Park for me.
I want to change in Moscow …
Probably, I will touch upon a layer of social issues: ramps for the disabled, slopes for wheelchair users – all this is not provided for in the old fund; there are not enough railings, and special and freight elevators for wheelchairs.
Now I live…
It so happened that on Leninsky Prospekt I accidentally bought an apartment near my school. A three-room apartment with a good repair, from good owners, with a good location – love at first sight, an accidental non-randomness. I lived there for a certain number of years, before that – in the center, after that I decided to move to a country house, and now I'm returning to the center – to the Arbat.
The symbol of my Moscow…
Freedom. Freedom of choice. If Moscow needed to draw some kind of coat of arms, I would write "24/7" – in this city you can get everything: pharmacies, food, groceries, any service works around the clock. And this, of course, is one of the strongest sides of Moscow.
"Avatar Show" where the members control digital characters during their performance…
In the jury, I am responsible for empathy, humor, for making it fun. I try to understand music, but, of course, it doesn't always work out for me: I'm there for beauty, for some good, for irony, in order to laugh at myself and at others. In general, the fact that such technologies have appeared simply does not fit in the head. The feeling that the future has already arrived.
"Show Avatar" goes to NTV every Saturday at 20.ten.
Photo: provided by the press service of the NTV channel