On the eve of the Jewish New Year – Rosh Hashanah, in the respectable conference hall of the Marriot Imperial Plaza, a gala evening "Afrashat Chala" of the First Women's Jewish Congress was held.
The evening was hosted by Andrey Malakhov and Alika Smekhova. And the main event of the holiday was the traditional separation of the challah. It is believed that the more women pray during the dough kneading, the more prayers reach the Almighty.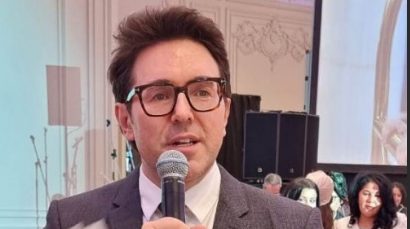 Gala evening brought together more than 500 guests, among whom were Elena Sever, Polina Askeri, Laura Gavrilova, Yudit Sorokina, Annetes Rozenberg-Rudman. The participants of the Congress communicated with pleasure and shared their family traditions.
"On this holiday, we count the new year. Including, it is believed that all Jewish people have good records in the book of life, "- said Congress co-founder Laura Gavrilova.
"I have a family dinner at home on Saturdays. I have four children and parents, children, children come with their girlfriends – older ones, with friends – kids. We are going to a noisy table, "- Yulianna Winner shared.
"This is a very right occupation for a woman, where she puts her energy, her emotions and creates something that will work for the benefit of either her family or friends," Polina Askeri added.
The Congress provides food packages to more than 380 families every month. Help the elderly, repair housing. And the evening was the summing up of the work. Also, 1.5 million rubles were raised at the auction – all these funds will go to charity.