The military commissariat of the Sverdlovsk region published an order on conscription for partial mobilization. The document was published on the agency's portal.
"Citizens who are in reserve, temporarily residing on the territory of the Sverdlovsk region, immediately depart for the place of permanent residence and arrive at the points indicated in the mobilization instructions, and if it is impossible, to the military commissariat at the place of state on military registration," the order says.
Also, some categories of persons liable for military service are prohibited from leaving the city in which they are registered. The document also instructs employers to terminate employment relations with those who received the summons and pay them in full.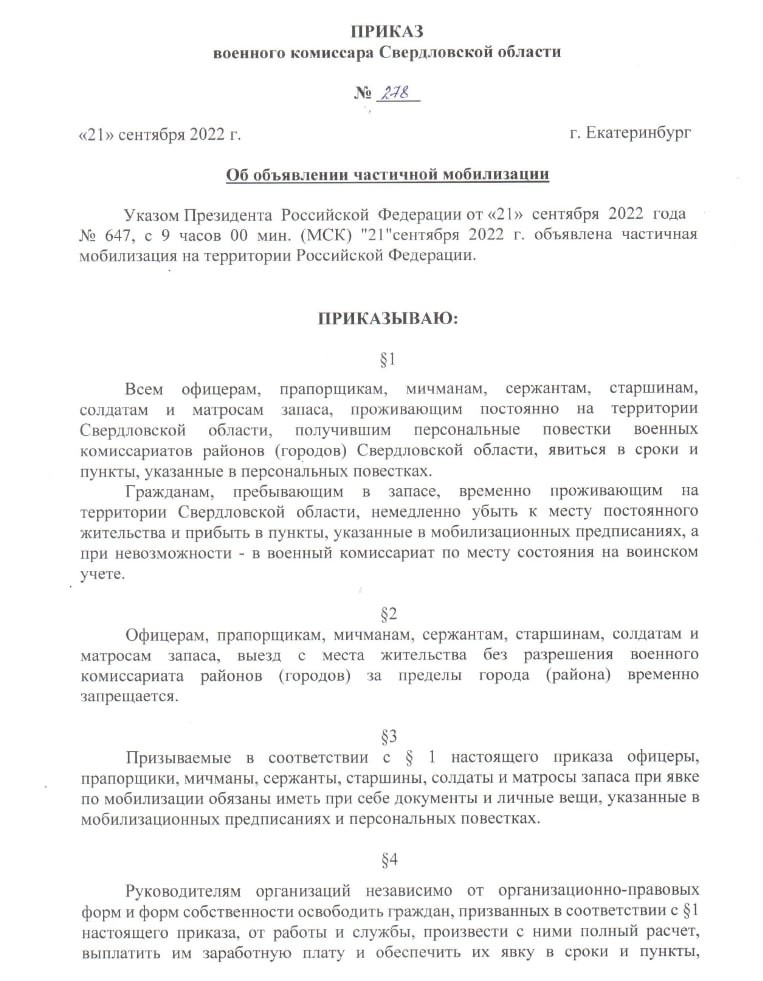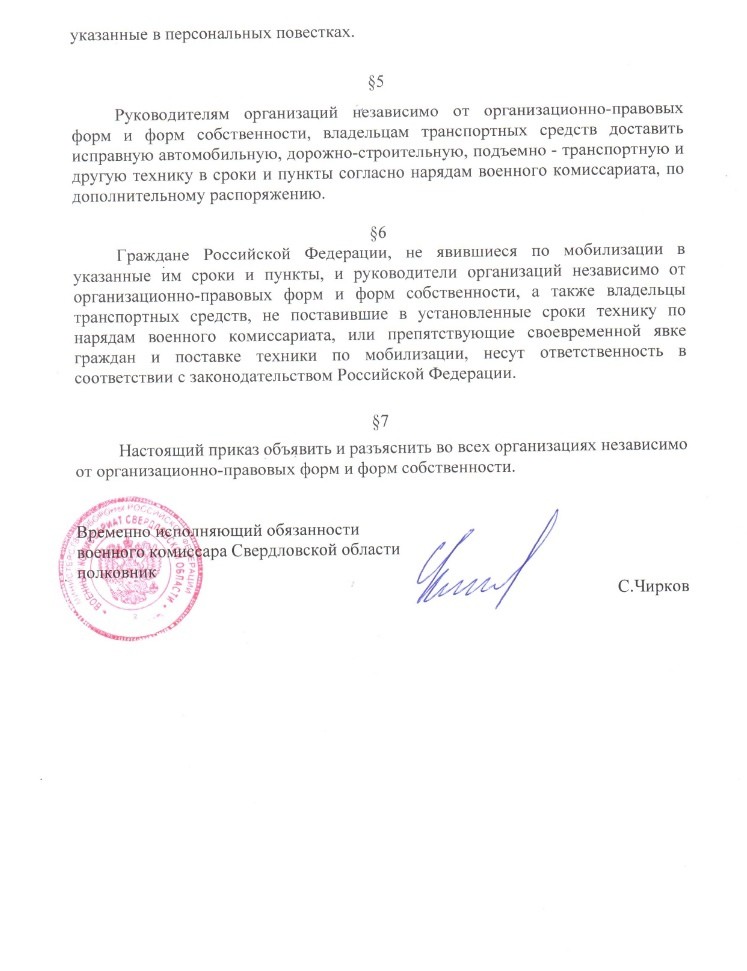 The All News news agency has a Telegram channel. This is a fast and convenient way to get the most important news directly to your phone. Subscribe so you don't miss anything important.