Story
Yonhap: 19 foreigners killed in stampede in Seoul
In the capital South Korea there was a tragedy, as a result of which, according to the latest information, at least 151 people died. At the heart of the nightlife SeoulItaewon District, a catastrophic stampede began.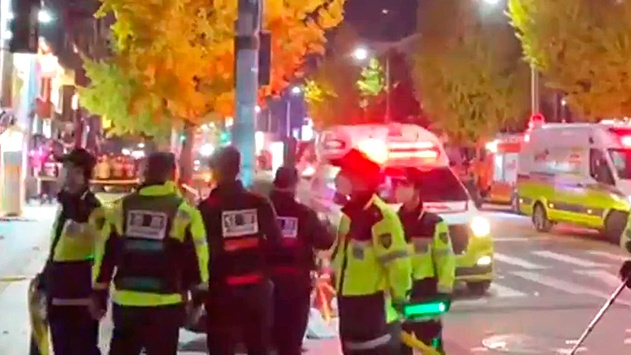 A photo: TRK "Zvezda"TRK "Zvezda"
According to the press, a huge crowd of people wishing to take part in the celebration of Halloween poured into the narrow street. According to the publication yonhap referring to eyewitnesses, at one point one of the passers-by stumbled and fell, after which people began to lose their balance and end up on the ground one by one.
Among the victims of the incident 19 were foreigners. A large number of people were injured. According to the latest data, non-fatal injuries were observed in approximately 70 people. In total, on the night of October 29, tens of thousands of people visited Itaewon.