Story
Why You Shouldn't Buy Old Macs and MacBooks
For many years Apple used to equip its computers and laptops with Intel processors, which offered good performance, but that changed when the company introduced its own processors two years ago. Apple's proprietary chips have taken the lead, but many people still think older Macs based on Intel worth their money. portal makeuseof.com toldwhy is it not.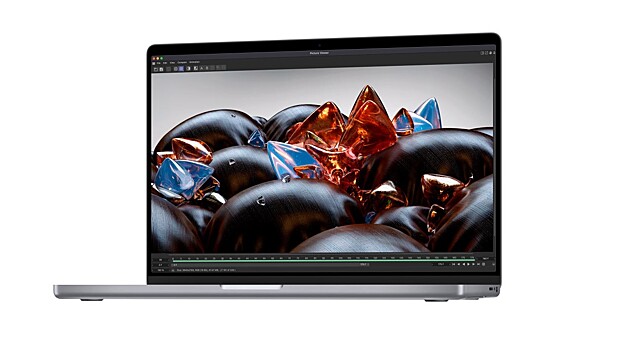 A photo: AppleApple
Poor autonomy
Perhaps the most important feature of any laptop is battery life. MacBooks based on Intel processors had good autonomy for their time, but after the introduction of the M1 chip, the expectations of the public and specialized specialists in this regard have increased significantly. Newer CPUs are much more energy efficient. For comparison, the 2020 Intel MacBook Air can last 12 hours on a single charge, while the M1 version can last 18 hours. Thus, you will simply get less profit for your money.
Worst Performance
Intel chips lose to Apple's current designs in performance. The M2 MacBook Pro outperforms the 2019 Mac Pro, which uses an Intel Xeon processor, in some applications. It's not critical, but we're talking about the difference between a $1,300 laptop and a $6,000 PC. What's more, Intel chips get noticeably hotter under heavy load.
Questionable software support
Users of Apple products are accustomed to receiving regular updates for their devices that bring new features, fix bugs, and improve system security. At WWDC 2020, when the company first unveiled its own-designed processors, Apple said it would support Mac models based on Intel hardware for "years," but didn't give an exact timeline. No one knows how long the official support will last, so the owners of these devices may soon be left without important updates.
Lack of new macOS features
Returning to tech support, Apple has recently introduced a lot of features for macOS that only work on computers with chips from its production. For example, on macOS Monterey, some Intel-based Macs can't use a number of features, including Face Time portrait mode and Live Text. The same situation happened when macOS Ventura came out. In other words, Intel processors will not be able to provide users with the same experience as Mac chips, and this trend is unlikely to stop in the near future.
Frequent sales of computers based on Apple chips
With the exception of the top-end MacBook Pros, laptops and computers based on Apple processors cost about the same as older versions on Intel hardware. The latter are getting cheaper against the backdrop of the release of new products, but recent Macs are also periodically sold at discounts, including the latest ones. The difference in price is not so great as to compensate for the significant gap in performance.
Intel processors are outdated
Macs based on Intel are not equipped with the latest processors from the company – they are significantly behind what the company produces today. And Apple has no plans to update this lineup. Most likely, the 2018 Mac mini and 2019 Mac Pro will simply go out of sale.