Story
Weather news: "Wet snow": Vilfand predicted a cold snap in the capital
At the beginning of next week, the temperature in the capital will drop to plus 2 degrees during the day and to minus 5 at night. Along with this, sleet and sleet are forecast. This was announced on Friday, October 28, by the scientific director of the Russian Hydrometeorological Center Roman Vilfand.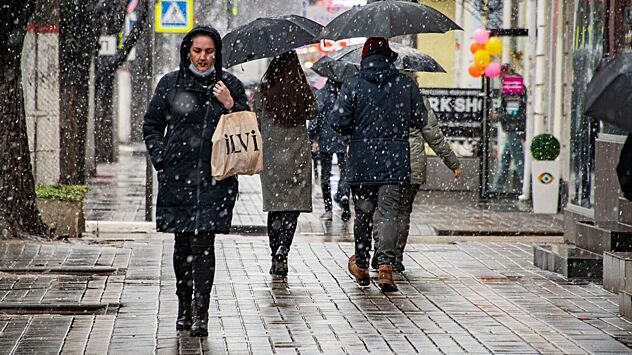 According to him, from Monday, October 31, nighttime temperatures in the capital will already be from 0 to minus 5 degrees, and in the daytime from 0 to plus 2 degrees. In the Moscow region, the predicted air temperature will be in the range from minus 2 to plus 3 degrees.
– There will be a small wet snow, sleet. But snowfall, of course, is not predicted. And then during the working and holidays the temperature will be approximately the same: at night – from minus 4 to plus 1 degrees, and in the daytime – from 0 to plus 5 degrees, – the city news agency reports the words of the weatherman.Moscow".
Vilfand also added that this Sunday the daily air temperature in Moscow will drop to minus 1 degrees.