Story
Tikhanovskaya recognized the right of Ukraine to attack Belarus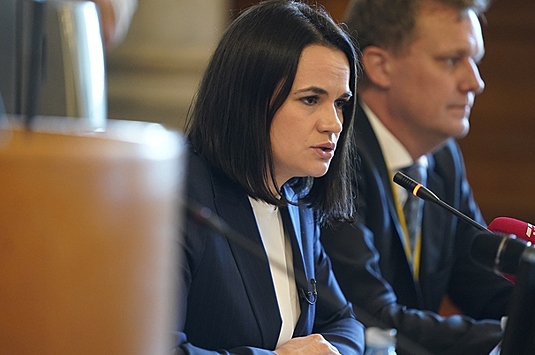 A photo: Liselotte Sabroe / Ritzau Scanpix / ReutersLiselotte Sabroe / Ritzau Scanpix / Reuters
The politician said that if missiles "fly again" from the territory of Belarus to Ukraine, then Kyiv can strike back.
Tikhanovskaya stressed that now the main task for the Belarusian opposition is to prevent the participation of the Belarusian military in the hostilities in Ukraine. In her opinion, despite the fact that there are no Belarusian military in Ukraine now, the President of the country Alexander Lukashenko is a party to the conflict.
Formerly Deputy Chairman of the Permanent Commission on International Affairs of the House of Representatives of the National Assembly of Belarus Oleg Gaidukevich declaredthat Kyiv is trying to provoke Belarus and draw Minsk in the conflict in Ukraine. Gaidukevich stressed that Belarus has one task – to strengthen the border and prevent a strike on Russia in the back.