Story
The United States did not rule out the introduction of troops into Ukraine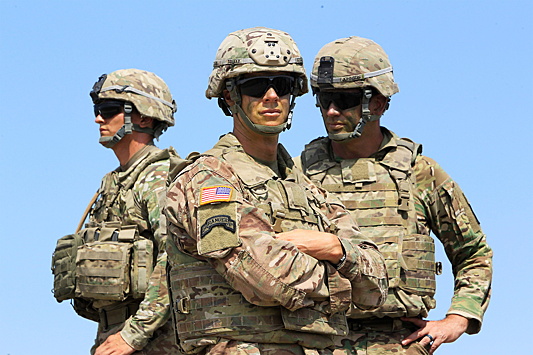 A photo: Shakh Aivazov/APShakh Aivazov/AP
"Unfortunately, I believe that active preparations are now underway to send the US military to Ukraine," he said.
According to the colonel, this is a very rash and dangerous decision, "but everything is moving towards this."
He also believes that the American leader may decide to send US troops to Ukraine without congressional approval, since there are legal grounds for this in the legislative system.
"It is worth recognizing that since Franklin Roosevelt we live in a country with a presidential form of government," McGregor said.
He added that this is one of the tragedies of the United States.
Formerly Strategic Communications Coordinator at the US Security Council John Kirby stated that Washington is not looking for a conflict with Russia and will not send troops to Ukraine.
Currently, a special operation of the Armed Forces of the Russian Federation continues in Ukraine. The President of Russia announced its beginning on February 24 Vladimir Putin. According to him, the purpose of military action is to demilitarize the neighboring country and denazify its authorities.
The decision to conduct the operation was the reason for new sanctions against Russia by the United States and its allies.