Story
The ROC responded to the sale of goods for Halloween in St. Petersburg
Deputy Chairman of the Synodal Department for Relations ROC with society and media Vakhtang Kipshidze told NEWS.ru that Halloween does not offend the feelings of believers, but has always been more of a means of enriching business. According to him, over time, shelves with Halloween paraphernalia will be unclaimed.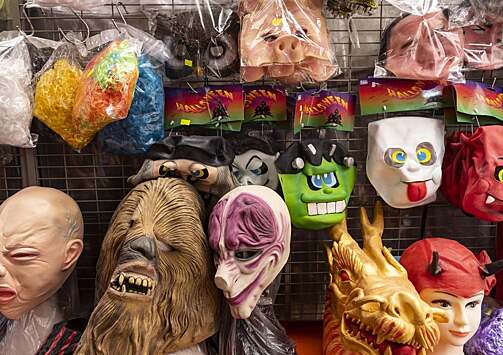 I think that this holiday has gone bankrupt, it no longer arouses any sympathy and interest, its history is coming to an end," Kipshidze emphasized.
He suggested that there was a need for folk holidays, but it was absolutely not necessary to associate them with evil spirits. In his opinion, the very idea of ​​flirting with evil spirits is alien to Russian spiritual culture and is not entirely appropriate for society.
The reason for the comment was an incident in one of the stores in St. Petersburg, where a customer saw a window decorated for Halloween and demanded to remove it, seeing a satanic cult in the decorations and a violation of her personal rights. She threatened the sellers with a statement to the prosecutor's office and a criminal case for insulting the feelings of believers.
Former MP State Duma Vitaly Milonov sent a proposal to cancel the celebration of Halloween in schools and kindergartens. In his opinion, this holiday has a negative impact on children, and the need to cancel the celebration is long overdue.
Psychologists have long been talking about the abolition of Halloween. According to their observations, after children put on bright demonic costumes, after which they perform demonic rites, emotional excitement sets in and their psyche is disturbed. The holiday has a strong psycho-physical, emotional, suggestive effect on all participants, especially on younger schoolchildren and adolescents, psychologists sum up.