Story
The movement of ships in the Black Sea was agreed without the participation of Russia
Ukraine, Turkey and UN agreed on a plan for the movement of 14 ships on October 31 in the Black Sea as part of a grain deal. This was reported in located on the territory of the Turkish National Defense University in Istanbul Joint Coordinating Center (JCC), transmits TASS.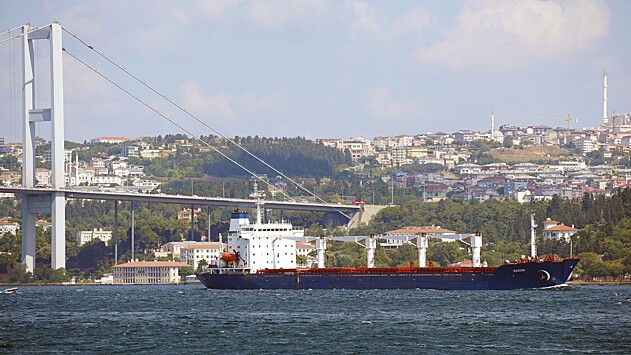 It was decided that 12 vessels coming from Ukraine and two arriving should pass through the maritime humanitarian corridor.
"Delegation UN… briefed the delegation Russian Federation on movements in accordance with the established procedures of the SKC," the center said in a statement.
The work of the RCC is coordinated by representatives of Turkey, Ukraine, Russia and the UN.
Formerly Turkish Ministry of Defense declared on the suspension of the exit of ships with food from the ports of Ukraine in connection with the suspension of Russia's participation in the grain deal.
After the drone attack on the ships of the Black Sea Fleet on October 29 Ministry of Defense of Russia announced on the suspension of the grain deal. The agency accused Great Britain to involvement in the attack and called it a terrorist act. It was emphasized that the attacked ships ensured the security of the grain corridor.