Story
The mayor of Odessa, who opposed the demolition of the monument to Catherine II, changed his mind
The mayor of Odessa, Gennady Trukhanov, supported the idea to demolish the monument to Catherine II, the founder of the city. This is reported TASS.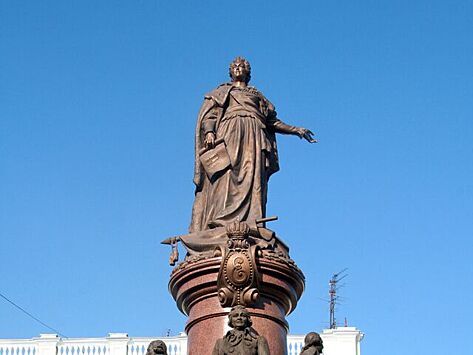 According to him, the residents of the city in a special application "Socially active citizen" voted for the dismantling of the monument.
3,914 people called for the removal of the monument (the population of Odessa is more than 1 million people). Now the proposal will be discussed by the city council commission at its next meeting.
Trukhanov said that "he personally" would vote for the dismantling of the monument and its transfer to the "park of the Imperial and Soviet past" that was being created.
Earlier, a petition with a proposal to remove the monument to the Empress collected more than 25 thousand signatures. The head of Odessa opposed this proposal, but after threatening to "deal with" him, he changed his mind.
In Ukraine, it is believed that after the monument to Catherine, the turn of other monuments and symbols erected in honor of the Russian founders of the city will come.
"After the demolition of the monument to Catherine in Odessa, the farm rogues who rule the country are simply obliged to demolish the monument to the Imperial Duke," wrote Ukrainian dissident Anatoly Shariy.
Recently, the monument to Catherine II, by whose decree the city was founded, is often desecrated by vandals.
Earlier, Zelensky asked the city authorities to consider demolition and noted the need to "get rid of objects associated with Russia." Trukhanov replied to this that he did not support the war on monuments, and it could lead to the polarization of society. Then a petition appeared on Zelensky's website calling to "check the statements" of Trukhanov.