Story
The government of the Leningrad region said they were proud of the feat of a fellow infantryman
TV presenter Vladimir Solovyov published a message on his Telegram channel that the media had found out the name of a serviceman who became famous after a video in which he threw grenades falling at him from a Ukrainian drone.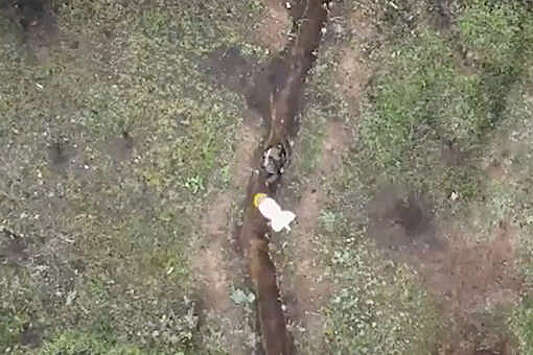 A photo: screen videoscreen video
The report says that the shooting was carried out near the village of Malaya Rogan this spring, and a fighter from the 138th separate guards motorized rifle brigade Alexei S. got into the frame and he survived after this attack. It is noted that after pulling the ring out of the pin, about 3.2-4.2 seconds remain to have time to throw the grenade away from you. Alexei had even less time to save.
The video under the heading "The Russian soldier is invincible" spread all over the world, the government of the Leningrad Region stressed. The authorities noted that they were proud of the courage and reaction of the fellow infantryman.