Story
The Daily Mail: Truss studied the weather forecast "obsessively" over fears of Russian nuclear tests in the Black Sea
Former prime minister Great Britain Liz Truss "obsessively" studied the weather forecast because of fears of nuclear tests Russia in the Black Sea. This is reported by The Daily Mail, citing sources.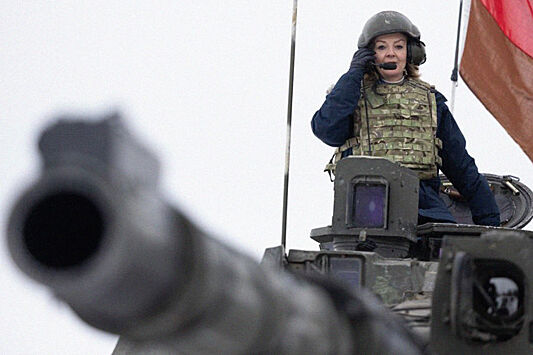 A photo: JimMFelton/TwitterJimMFelton/Twitter
"When Liz Truss was told in the last days of her one-night-stand premiership that the security services were gathering intelligence that [президент России] Vladimir Putin may use tactical nuclear weapons on Ukraineshe had goosebumps down her back," the article claims.
It is noted that Truss was warned about Putin's ability to detonate a nuclear weapon in the air over the Black Sea to demonstrate his power to the West, without provoking a full-scale nuclear war. In theory, the radiation from such tests could pose a threat to Europe if the wind blows in its direction. Because of this, Truss is "obsessed" with the weather forecast, trying to figure out which wind directions are currently prevailing, sources said.
Thus, she wanted to understand whether she needed to launch the "Protect and Survive" plan to save the population from the nuclear threat.
"We got her [Трасс] watching the weather forecast with extraordinary interest," sources said.
Earlier, Russian President Vladimir Putin called former British Prime Minister Liz Truss "a little crazy girl" for saying she was ready to use nuclear weapons to protect the country.