Story
Serbia put the army on high alert
Armed forces Serbia put on high alert due to the situation in Kosovo and Metohija. How writes TASS, this was stated by the Minister of Defense of the country Milos Vucevic.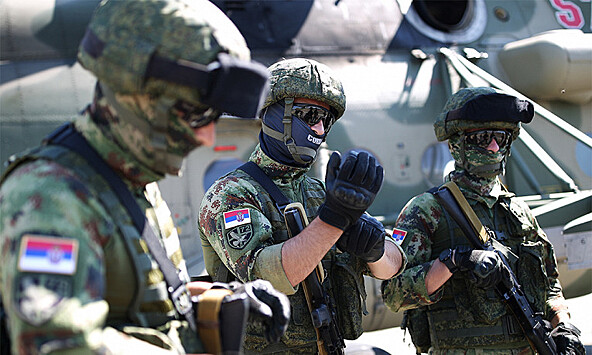 According to him, the corresponding order was given by the President Alexander Vucic as supreme commander. Vucevic noted that now the situation in Kosovo and Metohija is tense – the Kosovars have begun to apply the decision to ban Serbian license plates. The minister stressed that no one wants to fight, but "the army is ready to fulfill any task."
Recall that the authorities of the unrecognized Kosovo decided from November 1 to fine everyone who did not change the Serbian registration plates on cars. The sanctions will amount to 150 euros, and citizens have been given instructions on replacing Serbian numbers with registration plates of the unrecognized republic. It is assumed that the transition period will last until April 21, 2023, after which the police will have the right to confiscate cars with Serbian numbers.
Earlier, Kosovo Prime Minister Albin Kurti said that the replacement process should be completed by October 31. After that, cars with Serbian numbers will be confiscated on the territory of the region. In response, the Serbs living in Kosovo and Metohija stated that they would peacefully resist the authorities of the republic if the Kosovo Albanians began to take away their cars. Their leader Goran Rakic ​​threatened to block all entry and exit from Kosovo in such a situation.