Story
Russia called North Korean missile launches a consequence of US military activity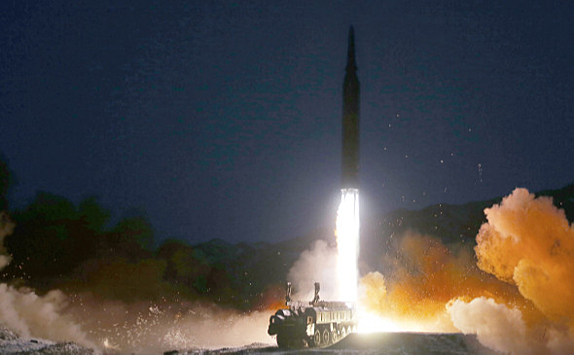 According to the report, the United States, Japan and the Republic of Korea at the end of September held exercises involving a nuclear missile carrier and practicing strikes against critical targets in the DPRK. The authorities of these countries are negotiating the deployment of deterrents, including nuclear ones, on the Korean Peninsula and in the region.
Evstigneeva noted that the United States has become even more active in promoting its vision of security in the Asia-Pacific region. According to her, Washington's strategy creates risks for local states, and its actions indicate an attempt to divide according to the principle "who is not with us is against us."
The Deputy Permanent Representative of the Russian Federation pointed out that the United States, in order to achieve its goals in this direction, is forming new military blocs, for example, the unification of the United States, Australia and Great Britain. This in no way contributes to the establishment of a dialogue and casts doubt on the good intentions of these countries. This is probably what Pyongyang did, Yevstigneeva said.