Story
Residential skyscraper caught fire in Dubai
On the morning of Monday, November 7, in the 35-story residential skyscraper 8 Boulevard Walk by Emaar in Dubai A fire broke out near the Burj Khalifa. About it informs ABC news.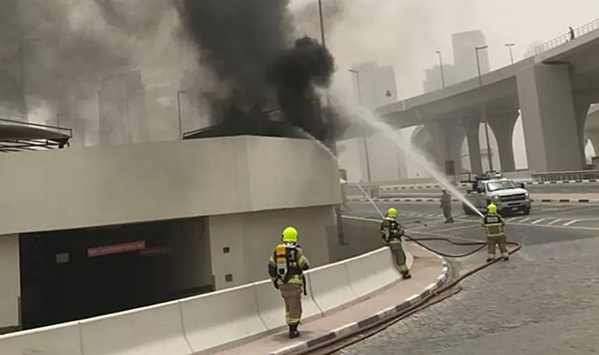 A photo: social networksocial network
On the records emerging on social networks, it is clear that one vertical line in the building was engulfed in fire, the media suggested that it was an elevator shaft.
However, Twitter user Matt Eaton toldthat lives in a skyscraper and heard of another version.
"The fire is believed to have started on one of the lower balconies and spread through the cladding, setting fire to balcony furniture on the way up," he wrote.
There are no data on the dead and injured. The fire was extinguished.
A series of fires in Dubai's skyscrapers in recent years has raised questions about the safety of cladding and other building materials popular in the country, ABC News notes.
In 2016, a fire broke out at Address Downtown, one of Dubai's most upscale hotels located next to the Burj Khalifa. The fire engulfed 40 of the 63 floors of the hotel, the fire lasted about 14 hours. 14 people were poisoned by carbon monoxide, one died during the evacuation from a heart attack.