Story
Putin answered the question about strikes on Ukrainian infrastructure
Russian President Vladimir Putin acknowledged that the attacks on Ukrainian infrastructure on October 31 were partly a response to an attack by Black Sea Fleet ships in Sevastopol 29th of October. He made the corresponding statement at a press conference in Sochi, transmits TASS.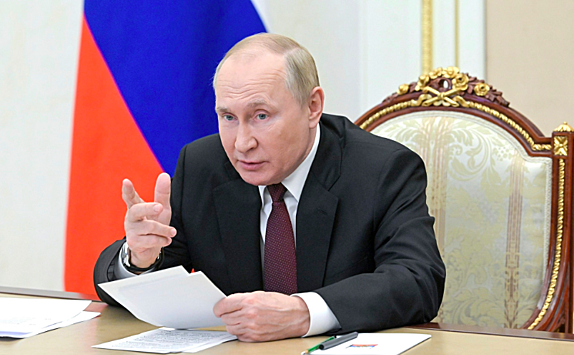 One of the journalists present there asked Putin if the massive strikes on the military and energy infrastructure in Ukraine were a response to the UAF attack on the ships of the Black Sea Fleet and civilian ships in the waters of Sevastopol, which occurred on Saturday.
"Part of it is! But this is not all we could do," the Russian leader replied.
Recall that after the attack of Russian ships in the Black Sea, the Ministry of Defense of the country announced the suspension of participation in the implementation of the grain deal for the export of agricultural products from the ports of Ukraine. The department noted that the attack was carried out by "the Kyiv regime with the participation of British specialists."