Story
Polyansky: The West could not deny participation in the attacks on the Black Sea Fleet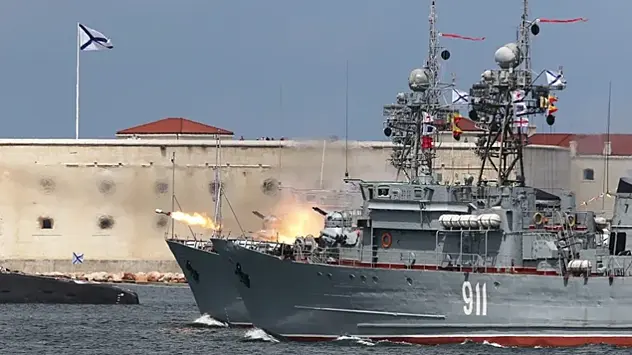 On October 29, Russia announced its withdrawal from the grain deal for the export of agricultural products from ports Ukraine. The decision was made against the backdrop of an attack on ships of the Black Sea Fleet and civilian ships in the waters of Sevastopol. According to Ministry of Defense of the Russian Federationthe attack was carried out by "the Kyiv regime with the participation of British specialists."
According to Polyansky, the issue of the attack on ships in Sevastopol was raised in the UN Security Council.
"We cited the facts, based on information from the Russian Ministry of Defense, indicated that Russia was forced to suspend participation in the deal. (…) In response, interestingly, we did not hear direct denials that the attacks were carried out by the Ukrainians with the help of their Western curators. Western delegations simply blamed us "for the situation in general," he said.
The Deputy Permanent Representative of Russia also drew attention to the fact that Deputy Secretary General UN for humanitarian affairs Martin Griffiths"also bypassing sharp corners", admitted that the use of humanitarian corridors for military purposes is contrary to the agreements reached in Istanbul.
Dmitry Polyansky promised to "squeeze" Western opponents in the UN and assured that "Russia has plenty of texture that is inconvenient for the Kyiv regime and its curators."
Previously North Atlantic Alliance appealed to Russia with a call to prolong the "grain deal". Secretary General of NATO Jens Stoltenberg stated that the organization stands for ensuring the uninterrupted supply of food to the most needy citizens.