Story
Part of the DPRK missile launches simulated attacks on enemy air bases
Several rocket launches North Korea, committed from November 2 to 5, simulated attacks on enemy air bases. These tests were organized against the background of the exercises of the South Korean Air Force and USA Vigilant Storm. This is reported RIA News with reference to the North Korean Central Telegraph Agency (KCNA).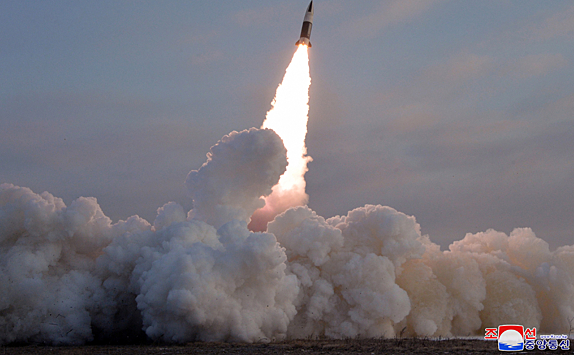 The General Staff of the DPRK army considered the large-scale combined air exercises of the United States and South Korea an "open provocation", arranged to deliberately increase tension in the region. The ministry said in a statement that what happened was a "training for a war of an aggressive nature," which is aimed at North Korea.
From November 2 to 5, North Korea conducted a series of military operations in response to the joint exercises of the United States and South Korea. The tests were carried out with the aim of demonstrating "a determined will to respond to a dangerous situation." The general staff of the North Korean army also saw fit to ascertain its military strength and show it to others, the report said.
As stated in general staff, on the first day of the operation, the missile units of Pyongan Puk-to province launched four tactical ballistic missiles. They hit an uninhabited island, simulating an attack on enemy air bases.
North Korea has deemed "inexcusable" and "unacceptable" for the behavior of the US and South Korea and all of their recent exercises. The country's leadership has warned that North Korea's countermeasures will become increasingly "merciless" if the US and South Korea continue their "provocations."