Story
Over 7.6 thousand new cases of COVID-19 infection were detected in China per day
China in recent weeks, another powerful wave of coronavirus has swept over, now almost 30 times more infected people are being treated in medical institutions than a year ago, over the past day, the authorities have identified more than 7.6 thousand new cases of infection (including asymptomatic) – the maximum increase since the beginning of May, according to the State Committee for Hygiene and Health of the People's Republic of China.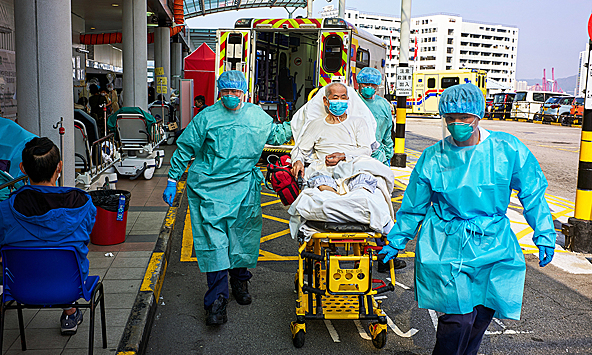 It follows from the statistics that 48,275 infected people (including 41,031 asymptomatic) are being treated in the country's medical institutions. This is almost 30 times more than exactly a year ago. Thus, despite all the anti-COVID restrictions, the epidemic situation in China continues to worsen. TASS.
More than 96% of those infected picked up the virus from local sources, and only 4% were imported cases. Recently, the most difficult situation in terms of the spread of COVID has been observed in two autonomous regions – Inner Mongolia (north) and Xinjiang (northwest) and the southern province of Guangdong. These three regions account for approximately 50% of all people with coronavirus disease (including those who are asymptomatic) currently admitted to special hospitals in China.
Formerly the municipal government of the Chinese metropolis of Chengdu (the administrative center of Sichuan Province, Southwest China) introduced lockdown due to the COVID-19 outbreak.