Story
North Korea accuses US of preparing for nuclear war
MFA North Korea against the backdrop of regular military exercises South Korea and USA accused Washington in preparation for a nuclear war with North Korea and the deliberate aggravation of the situation on the Korean Peninsula. This is reported RIA News with reference to the North Korean Central Telegraph Agency (KCNA).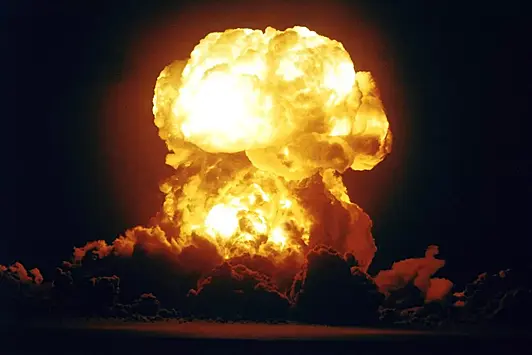 "The Korean peninsula has been turned into a flashpoint where military tensions are the highest in the world, and the security situation in the region has become even more serious," the Korean Foreign Ministry said, noting that the military exercises of the United States and South Korea are so "clearly aggressive" as nowhere in the world.
AT Pyongyang consider "absurd" the US accusations against the DPRK of aggravating the situation on the Korean Peninsula.
"If the US still resorts to serious military provocation, we will consider more serious retaliatory steps," the North Korean foreign ministry concluded.
Formerly United States Indo-Pacific Command (INDOPACOM) declaredthat the US military does not see a threat to itself and its allies in the face Japan and the ROK due to North Korean ballistic missile launches.
October 25, South Korean President Yoon Seok-yeol informedthat North Korea has completed preparations for nuclear testing. In his opinion, the first explosion of a nuclear device in Pyongyang in five years is inevitable. US, South Korea and Japan vow to punish North Korea for nuclear test, stressing it would be in violation of resolutions United Nations Security Council.