Story
New dedicated lanes for urban transport will appear on 9 sections of Moscow
New dedicated lanes for urban transport will appear in 9 sections Moscow from 26 November. About it informs official website of the mayor of Moscow.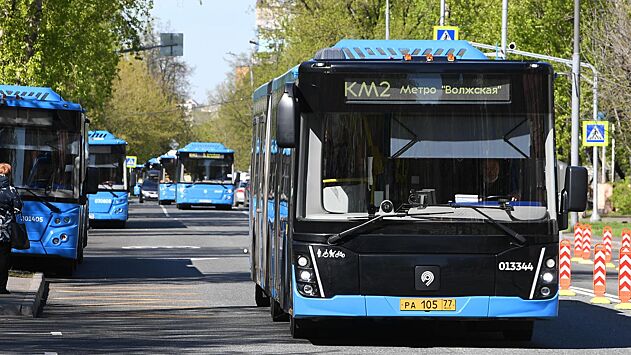 "Now there are already 121 dedicated lanes in the capital with a total length of 426 kilometers, on November 26 we will open dedicated lanes in nine more sections," said the Deputy Mayor of Moscow for Transport Maxim Liksutov.
According to him, the introduction of one such lane reduces the number of accidents with urban transport by 25%. The speed of buses and electric buses is growing on some streets by two to three times.
The new lanes will allow passengers to reach their destination faster.
One of the new dedicated lines will appear on Mosfilmovskaya Street, as a result, public transport will pass there three minutes faster. The number of lanes for traffic will not change, as re-marking will be made.
On Tashkentskaya Street, dedicated lanes will be organized in two sections, where more than 90,000 passengers pass a day. For the convenience of drivers, three traffic lanes will be left before the intersections with Ryazansky and Volgogradsky avenues.
On Tishinskaya Square, a new dedicated line will allow buses to drive up to the Bolshaya Gruzinskaya Street stop without difficulty. At the same time, the movement of cars will not be limited, the carriageway has a sufficient width here.
New dedicated lanes will connect the existing lanes on Ryazansky and Lermontovsky prospects.
On Marshal Zhukov Avenue, a dedicated line will allow faster access to the station of the Bolshaya Koltsevaya metro line.