Story
Named the new capital of the Kherson region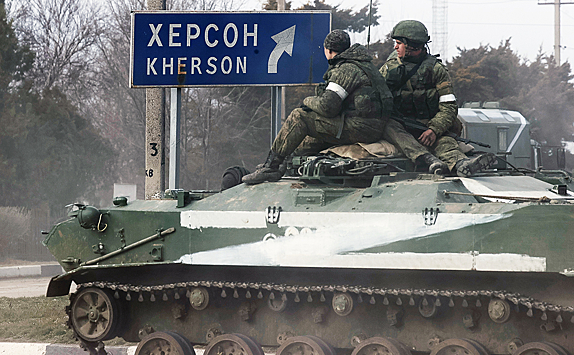 This decision will be temporary, said the press secretary of the Deputy Prime Minister of the region Alexander Fomin. Now all the main authorities are concentrated in the village.
Genichesk is located in the south of the Kherson region, on the shores of the Sea of ​​Azov near the Arabat Spit. It is a resort and port city. The administrative capital of the Kherson region – the city of Kherson – is located on the right bank of the Dnieper.
11th of November Ministry of Defense of Russia announced that the transfer of troops from Kherson had been completed. The agency noted that all Russian servicemen, along with equipment, crossed the Dnieper, and no losses of personnel and weapons were allowed. In total, more than 30,000 Russian military personnel, as well as about 5,000 units of military equipment and weapons, have been brought to the left bank. After that, the military occupied pre-prepared lines.
After the occupation of Kherson by Ukrainian troops, hostilities will not be frozen, said the Secretary of the National Security and Defense Council of Ukraine Alexey Danilov.
French leader Emmanuel Macron congratulated the Ukrainian authorities on the return of Kherson. He called it an important step towards the full restoration of the sovereign rights of the former Soviet republic. The head of state said that Paris would continue to support "Ukrainians and Ukrainian women."