Story
Mintsifra interested in using VPN in Russia
The Ministry of Digital Development sent a VPN usage questionnaire to industry organizations to complete it in a short time, informed SecurityLab portal, owned by the Russian company Positive Technologies. The note contains a photo of the corresponding letter, the questionnaire itself has not been published. SecurityLab cites the opinions of unnamed experts who suggested that the information is being collected to possibly block all major VPN protocols. It is also not excluded that in the future VPN will become a state monopoly with authorization through "Gosuslugi".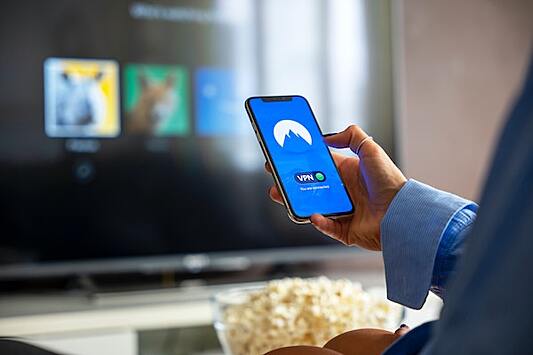 A photo: UnsplashUnsplash
A VPN allows you to create a secure, encrypted connection between multiple devices over an existing network. Due to the fact that the user gets access to the resource not directly from his IP address, but through an intermediary – a VPN server located in another country. Initially, this technology was used for corporate purposes. For example, large companies use VPNs to connect remote employees, offices, and entire branches to the corporate network, without attackers being able to steal any data. VPNs in particular are very much in demand among banks because they need to keep their customers' data secure. The ability to bypass blocking using VPN services is just a side feature. Therefore, the assumption that the Ministry of Digital Transformation collects data from companies in order to block all major VPN protocols – that is, the software foundations on which the services are built – is illogical, experts say.
Commented by RTM Group CEO, an expert in information security and law in IT Evgeny Tsarev:
"You can do this, but it's like if you have an increased mains voltage somewhere, but instead of solving the problem with increased voltage in a particular transformer, you simply de-energize the entire area. That is, this is about the same level of solution. The consequences are more severe than having one transformer that is overloaded."
The law banning the use of VPN services to bypass blocking sites was adopted back in 2017. Since 2019, all VPN providers have been required to connect to the information system Roskomnadzor with a list of blocked sites to restrict access to them. But most services ignored these requirements. For the first time, the department blocked such a service last year, but recently Roskomnadzor has become more active and began to regularly block five or six applications at once.
Demand for VPN in March after popular resources were out of access, in particular Facebook and Instagram blocked in Russia (they belong to the recognized extremist corporation Meta, banned in the Russian Federation), increased almost 3000%. This is the top10VPN service data. Market participants believe that against this background, the Ministry of Digital Development is trying to find out for what needs different market sectors use VPNs in order to understand which line to follow in this matter and, possibly, to defend some specific services. The agency has long shown that it is on the side of the industry. In any case, the ultimate goal of the state is not to ban all VPN services, but to make sure that they do not give access to prohibited resources. To do this, the authorities can make VPN a state monopoly service with authorization through the State Services, experts suggested. Is it possible? President of the Information Democracy Foundation and former Deputy Minister of Communications of Russia speaks Ilya Massukh:
– VPN is a public protocol, and it can be made by any commercial company, of which we have enough in our country. I mean, Internet companies. I don't think there will be any kind of monopolization. On the other hand, streamlining the use of VPNs is still necessary. The future of the VPN service belongs to large Russian providers – Rostelecom, "Yandex"VKontakte, which are able to maintain an IT service for a large number of people and businesses.
– Then there will be no way to bypass the blocking?
– If there is a list of Roskomnadzor on blocked resources, then they will probably have to take it into account.
At the same time, as noted by market participants, targeted blocking of VPN services that provide the ability to bypass Roskomnadzor blocking is pointless. The more the department blocks such applications, the more new ones appear. They continue to function even in China, despite the "great Chinese firewall".