Story
Medvedev spoke about the war against part of the dying world
Russia is currently fighting for its land and people, as well as its thousand-year history. On Friday, November 4, Deputy Chairman of the Security Council of the Russian Federation Dmitry Medvedev on the occasion of National Unity Day celebrated in the country.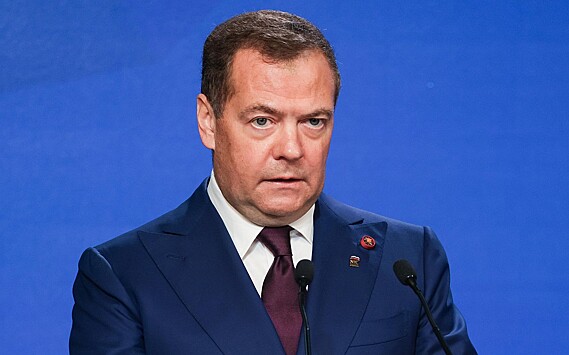 At the same time, the country has to wage war with a whole part of the dying world, the politician emphasized.
"We are fighting against those who hate us, who ban our language, our values ​​and even our faith, who instill hatred for the history of our Fatherland … This is a bunch of crazy Nazi drug addicts, people drugged and intimidated by them and a large flock of barking dogs from western kennel," Medvedev explained.
At the same time, he expressed confidence that Russia would certainly win in this conflict.
Earlier in November, Medvedev said that Western countries, by supporting Ukraine and declaring the need to prevent it from losing in a conflict with Russia, were provoking a global war with the use of nuclear weapons.