Story
Media reports about the explosion of the Antonovsky bridge in Kherson
Presumably, we are talking about the crossing leading to the Kakhovskaya hydroelectric power station.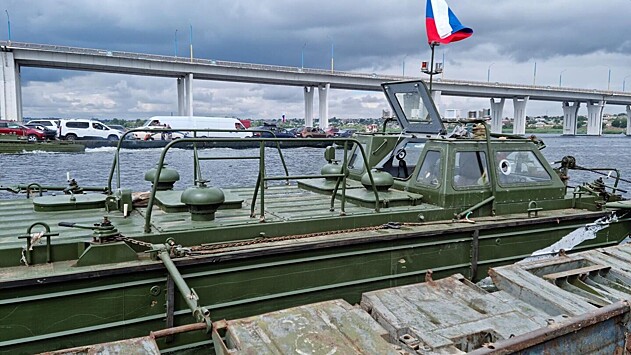 "This is a signal for the end of the withdrawal of the Russian group. All attempts by the Armed Forces of Ukraine to arrange hell on the bridge have failed, "the journalists say.
As specified, Ukrainian militants inflicted at least six strikes on a civilian crossing in Kherson.
On video footage taken from a drone, you can see that the explosion of the Antonovsky bridge was accompanied by a strong shock wave that spread to both sides of the Dnieper. According to sources, the maneuver of Russian troops on the left bank of the Dnieper has already been successfully completed.
There has been no official confirmation of the information from the Ministry of Defense.