Story
Media: Liz Truss was forced to resign because of Russia
The departure of Liz Truss from the post of Prime Minister of Great Britain was facilitated by hackers who are associated in the West with Russia. Analysts of the Chinese edition of NetEase came to this opinion. The translation of the article was made by the publication PolitRussia.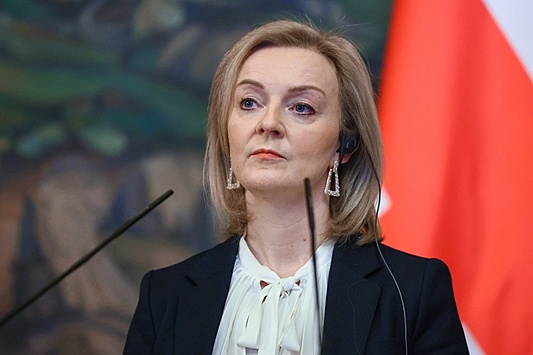 It seemed strange to Chinese analysts that Truss, who did not plan to leave the post, after only 48 hours, abruptly changed her mind. They are sure that something happened in these two days and this is definitely not related to the official reason for her resignation, which says that the ex-premier has not coped with the challenges facing the British government related to the economic crisis.
More plausible, according to analysts, looks like a version with information leakage. They recalled that after the resignation of Truss, information appeared in the media about the hacking of her phone by hackers. In particular, they published a message from the ex-prime minister to US Secretary of State Anthony Blinken on the subject of the Nord Stream terrorist attack, in which she indicated that "everything has been done."
Despite the fact that it is still unknown which hacker group hacked Truss' phone, most Western media associate it with Russia.
"However, Moscow denied such a statement, but in any case, the data that surfaced play into the hands of the Russian Federation," Chinese analysts noted.
The version with the resignation of Truss because of Russian hackers is even more confirmed by the fact that neither London nor Washington, having a motive for the destruction of the Nord Streams, have yet come out with a refutation of the leaked correspondence between the ex-premier and Blinken, according to NetEase. Given all this, analysts are confident that it would be "wise" for the Russian Federation to remove Truss.