Story
KVN participants spoke about jokes banned in the TV game
Participants of the First League of KVN told what jokes the organizers of the TV game ask to be cut from the speeches. About the forbidden jokes kaveenshchiki told in the show "Limit" on YouTube- channel Andrey Predelin.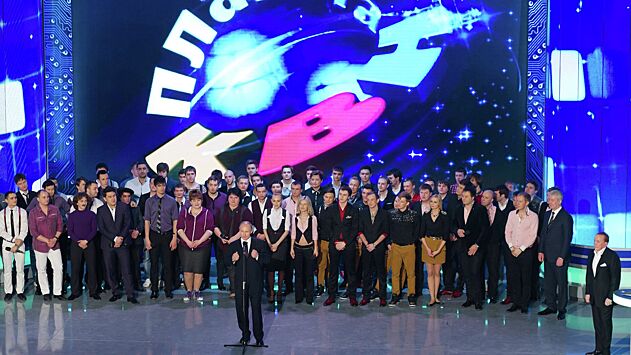 According to the KVN team, there is no list of prohibited joke topics in the First League, but editors sometimes ask to remove too sharp political or negative jokes.
According to one of the participants in the TV game, sometimes jokes about sex are banned if there are a lot of them.
"They can say: "Guys, you have a lot of sex topics there." They say, defuse it somehow, pull it out or fill it with pure jokes so that you don't have it all the time, "Valery Duyun from the Close team told about the work of the editors.
He clarified that the editors do not prohibit jokes on any specific topics.
"Specifically about [запрещенные] topics were not discussed. That is, let's say we show a certain joke and they say to us: "Guys, this is something a little harsh, let's either replace it or remove it." And that's it," Anastasia Antysheva, a member of the Rodnya team, shared.
She added that she did not face the fact that this or that topic was banned in the TV game.
Ilya Spiridonov from the team "Oleg" said that sometimes editors ask to remove political jokes from the speech, over which "people will not exactly laugh."
"More satire somehow turns out, very tough. It's like you don't want to laugh, "he described such witticisms. At the same time, the KVN participant added that sometimes the team struggles to keep them in the performance. "If it's funny, cool and interesting, then they leave it," concluded Spiridonov.
Earlier about the existence of censorship in KVN told popular TV presenter and singer, former member of the KVN team "Team of the Kamyzyak Territory" Vyacheslav Makarov. According to him, there was no list of forbidden topics in the TV game, but its leader Alexander Maslyakov could cross out any number at his discretion. In addition, the editors sometimes asked to change the ending of the issue so that "it was not sharply political or sharply religious."