Story
It became known who Kirkorov whipped with a bouquet of flowers
During a concert in Kazakhstan Philip Kirkorov whipped with a bouquet of flowers not the viewer, but his representative, the artist's press secretary told NEWS.ru Ekaterina Uspenskaya. According to her, the singer was not happy with something and such a reaction followed.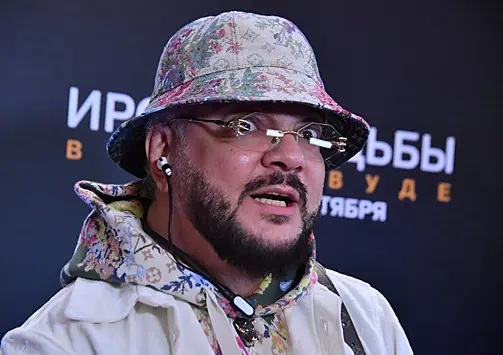 There certainly was not a fan, but our man. There were nuances," Ouspenskaya explained.
A video appeared on the Web of how Kirkorov allegedly whipped his fan in the face with a bouquet of flowers during a performance in Kazakhstan. The footage shows how a disgruntled musician entered the auditorium, hit a man, and then continued to sing as if nothing had happened.
Earlier, a video from the largest platform of the capital of Uzbekistan in the Palace of Friendship of Peoples in Tashkent appeared on the NeMalakhov Telegram channel. As noted by the media, the singer does not hit the notes in the frames and frankly does not draw out the song with his voice.
Netizens also suggested that the musician spent all his energy on a showdown with the singer Nargiz, who could not restrain her emotions and swore obscenely when she saw the singer's poster in Uzbekistan. During the speech, Kirkorov devoted a whole speech to a colleague, calling her "ugly", and stating that "he who does not know how to love will never sing a song about love, he will never succeed."