Story
In the United States, Biden was asked three uncomfortable questions about helping Ukraine
USA continue to provide Ukraine military assistance, and this raises several concerns: Washington gives much more than Europe, president Joe Biden uses its powers too actively, and corruption in Ukraine "eats" taxpayers' money. Columnist Alyssa Blakemore writes about this in an article for Newsweek magazine. RIA News.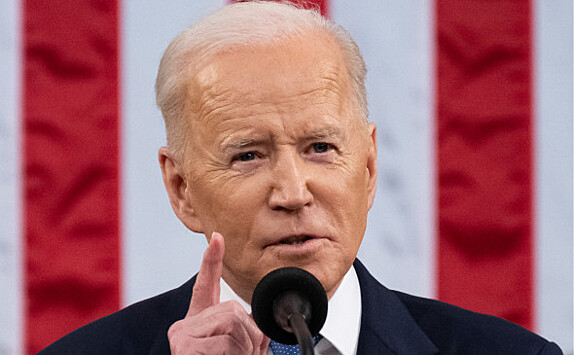 She considered that the total amount allocated Kyiv assistance since Joe Biden's accession to the presidency of the United States has exceeded $18 billion. Blakemore considers the uncontrolled flow of funds to Ukraine a serious cause for concern, and singled out three reasons.
The first reason is that the amounts that Washington allocates to support Ukraine are many times greater than the financial assistance from all European countries. The observer notes that they are beginning to revise their financial strategy.
The second reason is that President Joe Biden uses his position to obtain funds, which then go to help Kyiv. Blakemore recalls that the President of the United States uses similar powers to "respond to emergencies." From August 2021 to October 2022, Biden used them 24 times. The observer emphasizes that this mechanism allows Biden to bypass one of the elements of the system of checks and balances that ensured financial transparency.
The third reason: the reputation of Ukraine as a corrupt country. As Blakemore notes, the US authorities would like to convince the public that citizens' taxes go to support the freedom-loving government, but in fact their money is received by the "mired in corruption" state.
At the same time, the observer recalled that Joe Biden himself opposed the admission of Ukraine to the NATO including corruption. His position on helping Kyiv against the background of such a statement is even more difficult to justify, Blakemore concluded.