Story
In Germany, they talked about the humiliation of Scholz by Xi Jinping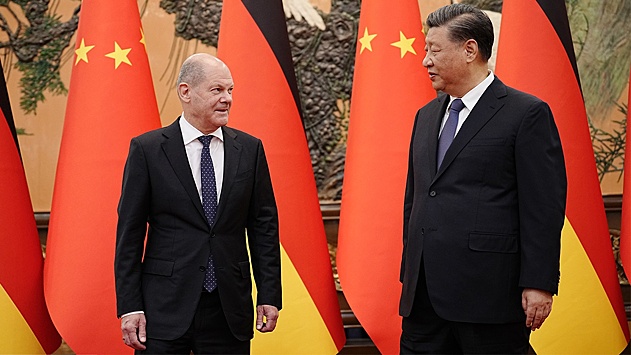 The chancellor's plane was forced to fly around Russia due to the sanctions imposed by Moscow on EU. As a result, Scholz flew to the meeting for 23 hours.
A large delegation arrived in China with the chancellor: 70 officials and businessmen. In particular, these were the heads of the largest German companies: Adidas, Bayer, BioNTech, BASF, BMW, Merk, SiemensVolkswagen.
However, Scholz was given only two hours to meet with Xi Jinping.
In addition, the PRC chairman did not shake hands with the chancellor, so the German got into an awkward situation. The Chinese leader motioned Scholz to the negotiating table.
This was Scholz's first visit to China as Chancellor. Negotiations on Friday (November 4) at the Great Hall of the People in Beijing focused on bilateral relations, the crisis in Ukraine, and tensions over Taiwan. Scholz became the first Western head of government to meet with Xi Jinping after his re-election as party leader.
The visit came under strict coronavirus control measures as China continues to adhere to a strict covid zero spread strategy.
Xi Jinping greeted the chancellor without a mask but without a handshake. During the negotiations, they sat at the table at a considerable distance.