Story
Donetsk hacker showed correspondence between the Commander-in-Chief of the Armed Forces of Ukraine Zaluzhny and girls
A hacker from the Donetsk People's Republic (DPR) under the pseudonym Joker, who hacked into the account of the Commander-in-Chief of the Armed Forces Ukraine (APU) Valery Zaluzhny on the social network Instagram (the social network is prohibited in Russia; owned by Meta, which is recognized as extremist and banned in the Russian Federation), published his correspondence with numerous women. Relevant post appeared in the hacker's Telegram channel.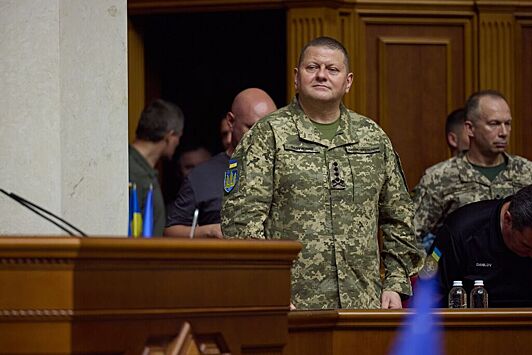 A photo: Ukrainian Presidential Press Off / Globallookpress.comUkrainian Presidential Press Off / Globallookpress.com
The Joker believes that this information will be of interest not only to Russian intelligence officers, but also to Ukrainian soldiers. The hacker managed to find out that Zaluzhny actively uses his official position to meet with female servicemen from different regions of Ukraine.
"While they are dying by the hundreds every day, their commander-in-chief communicates sweetly with young heifers from different military units all day long, allocates them cool service cars and positions. Of course, the new Mitsubishi L-200 is more needed by a beautiful brunette businesswoman from aviation than by soldiers on the front line, "wrote the Donetsk hacker.
The Joker also ironically noted that the actions of the commander-in-chief are similar to the plan. "The more young Ukrainian boys die, the more young Ukrainian women Zaluzhny will get. Bravo!" — said the hacker.
About hacking Zaluzhny's account became known the 3rd of November. Previously reportedthat the Joker hacked into the Delta control system of the Ukrainian troops. He confessedthat it was not easy to do so. According to the Joker, the Delta program for the Armed Forces of Ukraine was created in USA and in Ukraine according to the standards NATO.