Story
China demonstrates the latest hypersonic aircraft missile
China demonstrated the latest YJ-21 hypersonic anti-ship missile at the XIV Airshow China aviation and aerospace exhibition. It is reported by South China Morning Post.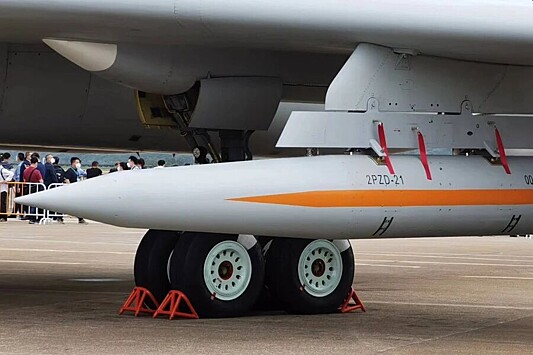 A photo: Zhang TongZhang Tong
According to the publication, the rocket was presented to the public for the first time. She was noticed under the wing of the H-6K bomber (a copy of the Soviet Tu-16). In total, the aircraft can carry only two such missiles.
According to the characteristics, the YJ-21 has a larger size and range than the Russian X-47 "Dagger". The Chinese missile is capable of covering a distance of more than two thousand kilometers.
At the same time, due to its size, only bombers can carry it, while the X-47 can be carried by MiG-31 fighters. The YJ-21 was first launched from a Renhai-class destroyer in April 2022.
The South China Morning Post believes that China decided to demonstrate the missiles to warn the United States about the inadmissibility of military support for Taiwan.