Story
Berlin and Tokyo will form a military alliance against China
Authorities Germany and Japan intend to sign an agreement providing for the supply and mutual maintenance of defense equipment, informs TASS with reference to Kyodo.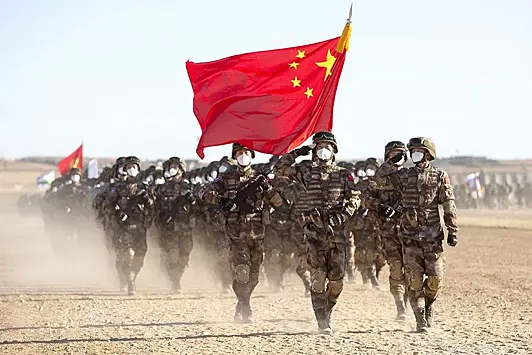 This was stated by Japanese officials following the meeting of the Foreign and Defense Ministers of the two countries in the "two plus two" format. The agreements reached will allow Berlin and Tokyo to exchange the means necessary for defense, including ammunition and fuel. Today Japan has a similar agreement with Australia, the United States, Britain and India.
As the agency notes, the negotiations were attended by the Ministers of Foreign Affairs of Japan and Germany, Yoshimasa Hayashi and Annalena Burbock, and defense chiefs Yasukazu Hamada and Christine Lambrecht used video to do so. Following the meeting, the parties opposed any attempts to change the status quo in the East China and South China Seas, referring to the activities of the Chinese authorities.
Berlin and Tokyo also expressed concern about missile launches from Pyongyang and reports of possible preparations for another nuclear test. The parties confirmed the need to strengthen cooperation, since the situation around Ukraine suggests that the security of Europe and Asia are inseparable from each other.