Story
Archaeologists discover 240-year-old American POW camp
American archaeologists managed to find a camp for British prisoners of war from the era of the War of Independence. It is reported by the Associated Press.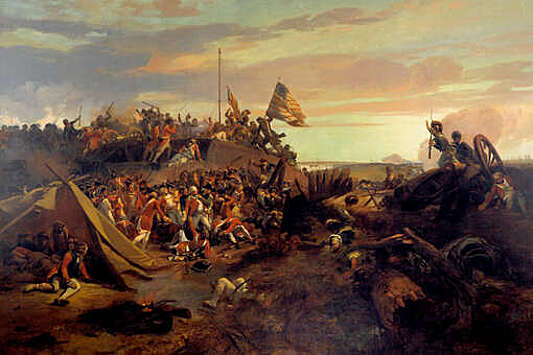 A photo: The storming of Redoubt No. 10″ Eugene LamiThe storming of Redoubt No. 10″ Eugene Lami
The camp is located in the state of Pennsylvania in the city of York. Traces of a wooden palisade that surrounded the campsite were discovered in the state of Pennsylvania in the city of York.
The camp was searched for several decades and could not be found, since there were no capital stone buildings on its territory.
"We were able to find imprints in the ground left by the palisade logs, as well as traces from the moat that surrounded the Camp Security camp," said John Cromer, lead archaeologist of the expedition.
In the spring of 2023, archaeologists plan to determine the exact size of the camp fence, as well as search for artifacts on its territory. Opened in 1781, the camp housed over 1,000 English, Scottish and Canadian enlisted men and non-commissioned officers for 22 months during the war until it ended in 1783. The basis of the contingent was captured during the Battle of Saratoga in 1777, during which American troops managed to destroy one of the two British armies on the continent. This victory led to a strategic turning point and the direct entry of France into the war against Britain.