Story
Angelina Vovk about Pugacheva: She despised us from the very beginning
People's Artist Russia Angelina Vovkwho became a guest of the YouTube program "Empathy Manuchi", told how she tried from the bottom of her heart to take part in the career of the then young, but promising singer Alla Pugacheva. And what came of it.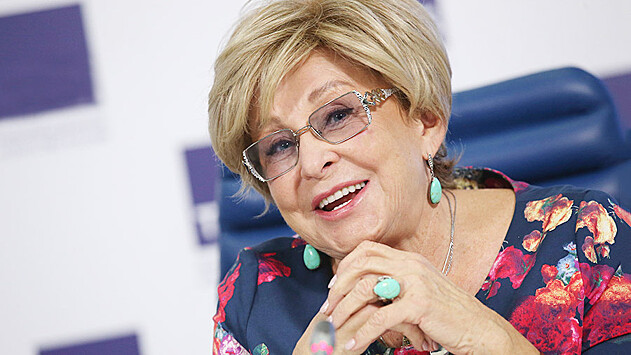 Angelina Mikhailovna took part in the fate of Pugacheva at a time when she was still ignored by all important Soviet songwriters. As Vovk says, she was the host of the prestigious Sochi international political song festival "Red Carnation", where Pugacheva also came – "but no one invites her."
Vovk continued: "I, sitting in the evening in a circle of famous poets and composers, whose names I will not name, I say:" Guys, Pugacheva has arrived … ", and they:" Oh, what are you doing! Pugacheva to write songs – but never! "In general, many rejected it." Only the legendary Soviet and Belarusian composer went towards Igor Luchenokwith the words: "Okay, Lina, I'll write her a song."
And they "went to Alla." Vovk and Luchenok went up to Pugacheva's hotel room, she opened to them: "Alla, I brought the composer to you!" Angelina Mikhailovna greeted the singer. And she laughed and said, "No, thanks."
"Only I, so naive, could have thought that Pugacheva would sing Luchenok's song," Vovk laughs. .
According to Vovk, Pugacheva always liked to shock the public.
"Because if you want to attract attention to yourself, then bad advertising is also advertising. Especially bad. It didn't bother her. She never thought about people at all – she thought only about herself. you … "But if it really was for us, for the people, she would not have left. And if she left, it means that from the very beginning she despised us because we are slow, because we are not America, because that we are such and such," said Angelina Mikhailovna.
As Vovk admits, speaking of the singer's flight from Russia: "Honestly, I didn't expect such an act from her. She believes that it wasn't the country that gave her something, but she gave the country. leave". "They seem to give her there," the TV presenter summed up sarcastically.
"In my opinion, her character left much to be desired. She allowed herself things that, from my point of view, are considered indecent. And although we are all different, in such a situation she had to think very hard. The fact that she returned, and then left again – this says a lot," Vovk believes.