Story
Algeria officially applied to join the BRICS
Algeria officially applied for membership in the association of the five leading emerging economies of the world – Brazil, RussiaIndia, China and South Africa (BRICS). This is reported by RIA Novosti with reference to the special envoy of the country's Foreign Ministry for international partnership Leyla Zaruki.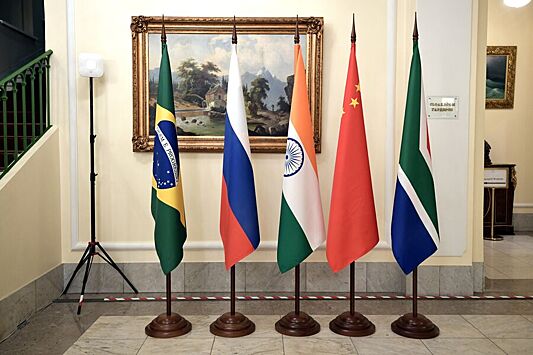 "Algeria has submitted an official application to join the BRICS group," said a spokeswoman for the country's Foreign Ministry.
In June, Iran and Argentina applied to join the association.
In August, Algerian President Abdelmajid Tebboun said that the republic was "strongly interested" in joining the BRICS, and the country had "almost all the conditions" for joining the alliance.
According to Chinese Ambassador to Moscow Zhang Hanhui, 13 countries showed interest in the work of BRICS. According to Chinese Foreign Minister Wang Yi, Beijing proposed launching the process of expanding the association. In his opinion, this process will increase the influence of the countries of the alliance and make an even greater contribution to peace and development throughout the world.