Commenting on the successful docking of the ISS cosmonauts, singer SHAMAN spoke about his childhood dream come true.
On September 21, the manned spacecraft K.E. Tsiolkovsky" ("Soyuz MS-22"), launched from the legendary Baikonur Cosmodrome.
The crew, consisting of Russian cosmonauts Sergei Prokopiev and Dmitry Petelin, as well as American astronaut Francisco Rubio, took gifts to the International Space Station, including good music.
The official playlist of the next Roscosmos expedition, published on VKontakte, in addition to other well-known hits, included the song SHAMANa – "Fly away".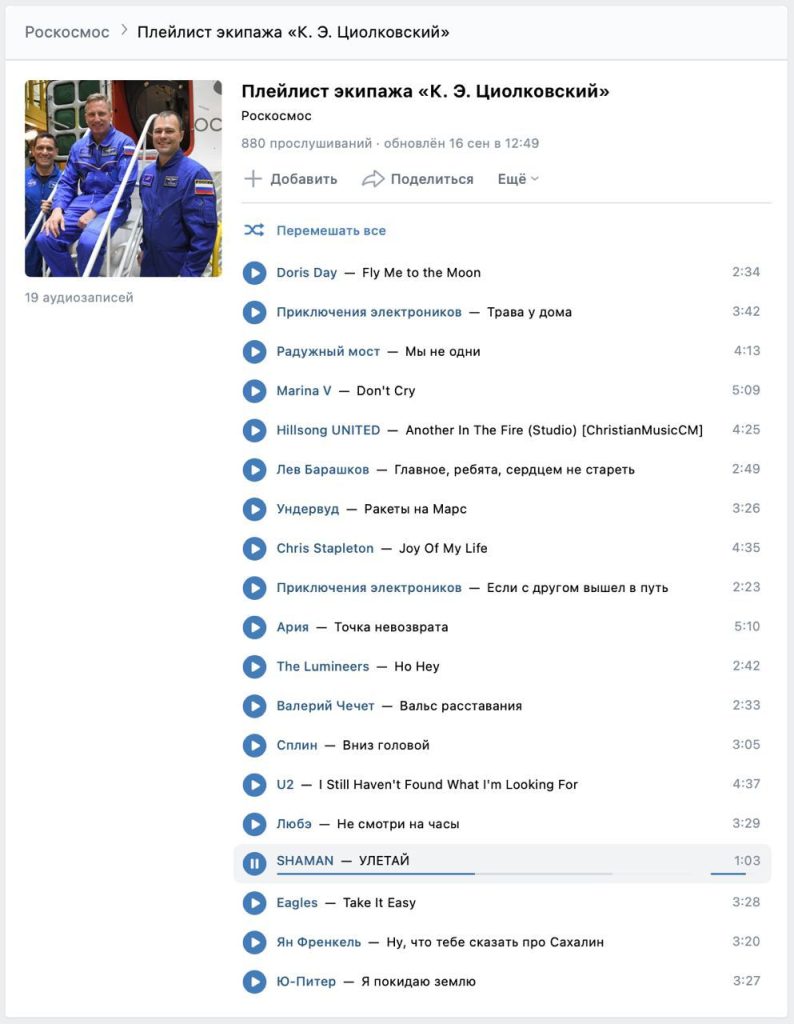 "Like any Russian boy, as a child I dreamed about space. About flights to other planets and interstellar travel. Today this dream came true. Now my song can be heard outside of our planet. I wish the conquerors of space successful work and see you on Earth!" proudly noted SHAMAN.
Photo: Telegram channel SHAMAN