The Russian army carried out an unsuccessful offensive in the area of ​​Borovsky near Severodonetsk, and is also trying to clear the port of temporarily occupied Berdyansk. This is reported in the morning summary of the General Staff of the Armed Forces of Ukraine.
Follow us on Telegram: verified facts, only important
Sloboda
On Kharkiv In the direction of the enemy intensified the activities of the DRG, hit from artillery in the area of ​​​​Kharkov, Stary Saltov, Korobochkino, Pechenegs, Dementeevka and Zolochev. in Slavic – shells civilian infrastructure in the areas of Bogorodichnoye, Krasnopolye, Kurulka, Chervonoye, Ridnoye and Chervonaya Polyana.
Donbass
On Severodonetsky – The Russian Federation fires from tanks, mortars, artillery near Lisichansk, Severodonetsk, Belaya Gora, Volcheyarovka, Disputable and Berestovoe, launched airstrikes on Lisichansk and Borovsky, battles for Severodonetsk continue. Ukrainian defenders stopped the Russian offensive in the area of ​​Borovskoye. The Russians are also trying to advance in the Mirnaya Dolina area, the fighting continues.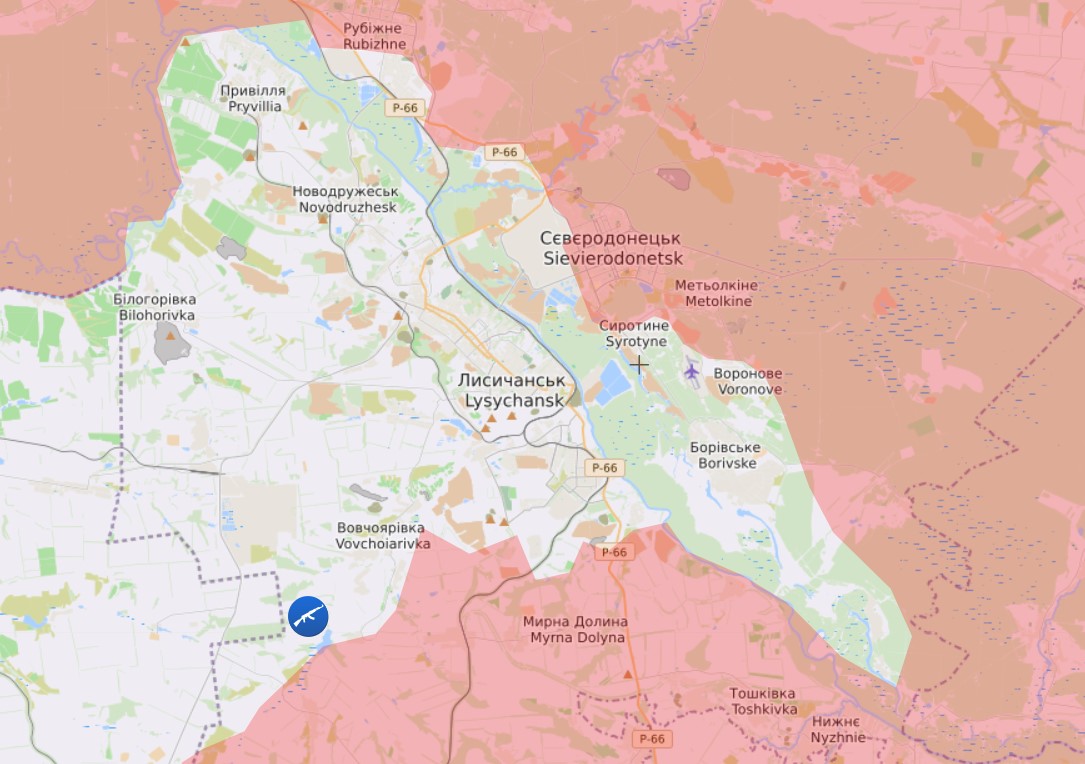 Bakhmutskoye – the enemy fired at Ukrainian positions with artillery, trying to improve the tactical situation and take control of the communication lines under fire control. On Novopavlovsky – The Russian Federation fired in the areas of Antonovka, Vuhledar and Zolotaya Niva, the Ukrainian military destroyed the enemy DRGs – their remnants fled.
On Avdeevsky, Kurakhovsky and Zaporizhzhya did not conduct active hostilities in the directions of the Russian Federation, fired at Ukrainian troops in order to prevent their transfer to other directions. The Russians are trying to clear the port of Berdyansk for logistical support.
South
On the Yuzhnobugsky direction The Russian Federation did not conduct active hostilities, it is defending itself and is trying to conduct a counter-battery fight. The Russians launched an airstrike in the area of ​​Belaya Krinitsa – Ukrainian aviation responded with five airstrikes by the accumulation of the enemy. Ukrainian partisans continue to resist.
The Russian Federation did not give up its attempts to hold the temporarily occupied territories and create conditions for the resumption of the offensive in the Nikolaev region.
North
In Belarus – building up the system of engineering and fortification equipment for defense positions in the border areas with Ukraine and the EU countries. On Seversky in the direction of the Russian Federation fired at civilian and military infrastructure in the border area of ​​the Sumy region.
Read also: Lukashenka's army is digging trenches. What is Belarus preparing for on the border with Ukraine
Mark Sirovoy
If you notice a spelling mistake, select it with the mouse and press Ctrl+Enter.