World
Mikhail Podolyak reacted to Donald Trump's words about the Russian attack – UNIAN
The Russian Federation carried out a full-scale invasion because it wants to destroy the Ukrainian state, the President's Office noted.
The assertion that The Russian Federation would not attack Ukraine if the Ukrainian authorities had abandoned Crimea and joining NATO, is an absurd propaganda cliché.
Inhumans do not need to look for excuses, wrote in Twitter adviser to the head of the Office of the President of Ukraine Volodymyr Zelensky Mykhailo Podolyak.
"The Russian Federation would not have attacked Ukraine if it had abandoned NATO and Crimea!" – an absurd ru-propaganda stamp that some Western politicians repeat. For what? Russia attacked because it wants to destroy Ukraine, kill children, scare Europe with its cruelty…", he said.
Read also: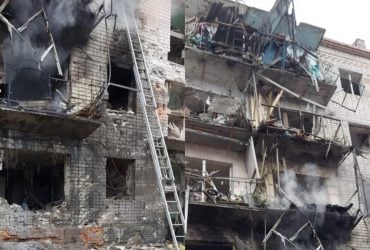 Recall that in the spring of 2014, the Russian Federation seized the Ukrainian Crimea after the regime of pro-Russian President Viktor Yanukovych lost power in Ukraine as a result of the Revolution of Dignity. Then Russia invaded part of the Donbass and supported the militants who created the self-proclaimed "DNR" and "LNR".
A number of states of the world, in particular the United States, have not recognized the legal annexation of Crimea by Russia.
After the aggression of the Russian Federation, Kyiv decided to take a course towards joining NATO and the European Union.
In the early morning of February 24, Russian troops carried out a full-scale invasion of Ukraine without declaring war. Opponents fired at military and civilian facilities, in Mariupol alone more than 20,000 people were killed.
On August 1, it became known that the former US President Donald Trump made a resonant statement about the war between Ukraine and the Russian Federation.
"They could give up Crimea. They could do something with NATO: 'OK, we're not going to join NATO,' and you would have a country. I think that Putin (Russian President Vladimir Putin – Ed.) wanted to make an agreement," he said.
You may also be interested in the news: