World
Kosovo postponed the decision that sparked the conflict – UNIAN
Pristina accused official Belgrade of organizing the unrest.
Authorities Kosovo until September 1, they postponed the procedure for introducing a ban on Serbian documents, because of which a conflict arose with the Serbian population in the north of the partially recognized country.
About it says in a statement from the government of Kosovo.
"The government of the Republic of Kosovo strongly condemns today's blocking of roads in the north of Kosovo and the shooting of armed people at the police there. We are talking about a tendency to destabilize Kosovo and endanger the peace and security of citizens and our country," the message says.
Pristina accused official Belgrade of organizing the unrest.
It is noted that because of these events, the authorities of the partially recognized country contacted and met with American and European partners.
"The Government of Kosovo is committed to postponing the implementation of the two decisions until September 1, 2022, when all barricades will be removed and complete freedom will be established in the north of Kosovo. We are grateful to international partners, especially the US Ambassador, for their contribution," the statement said.
Read also: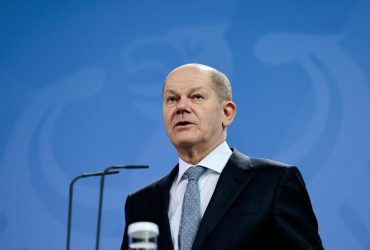 As UNIAN reported, on July 31 armed clashes broke out in northern Kosovo due to changes in the rules of travel in Kosovo.
Serbian President Aleksandar Vucic said that the Kosovo army allegedly going to attack the Serbs In the north of the country. Later, he made an appeal and said that Serbia "will seek peace."
Prime Minister of Kosovo Albin Kurti blamed the unrest on the President of Serbia and Director of the Office for Kosovo and Metohija, Petar Petkovic.
This was followed by a statement by the KFOR contingent (international security forces in Kosovo led by NATO) that he is ready to intervene in a situation where the stability of northern Kosovo is threatened.
You may also be interested in the news: