Like the Folk restaurant, Anton Pinsky launches this project together with Dmitry Romanov.
There have been jokes for a long time that there will soon be no restaurants left in Moscow that Anton Pinsky would not have a hand in. This year, in addition to Stars Coffee with Timati and Sindika, the restaurateur will open more than a dozen new places in total. About one of the last wrote – This is Loona on Tverskoy Boulevard.
It is known about Amber that it will be a Japanese restaurant at the very beginning of Tsvetnoy Boulevard. However, European cuisine is also expected. The restaurant's website says: "The menu is a fabulous combination of Asia, the Middle East and Europe. A suitable restaurant for the permanent rotation of the refined metropolitan party.
Judging by the photos published on the same official website, the menu will include small rice burgers (sushurgers? burgeshes?), and with a sweet filling too – with berries.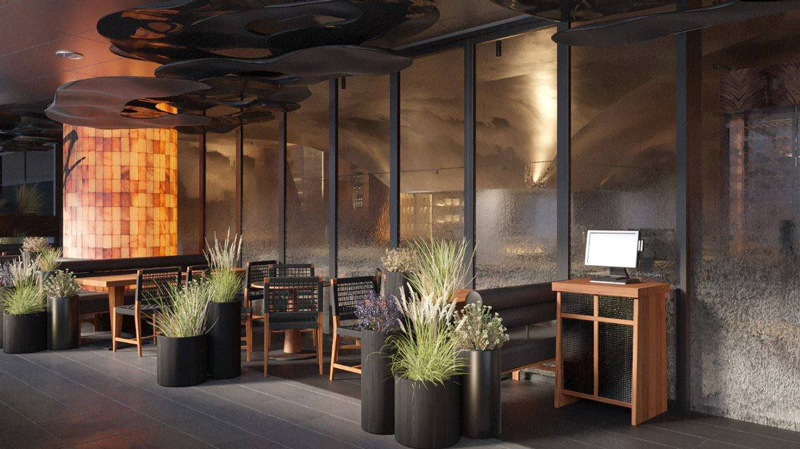 "A new Amber restaurant by Anton Pinsky and Dmitry Romanov (Folk) is opening on Tsvetnoy Boulevard with a huge grill in the kitchen and a column assembled from Himalayan salt bricks at the entrance group," — writes telegram channel Night2Day. The grill is supposed to cook everything that should not be served raw.
While the opening of Amber is unofficial: a closed tasting will take place today at 6 pm. And for everyone, the restaurant can open very soon – you can follow the news on the institution's social networks.
Photo: amber.rest
Subscribe: