City


, 1 minute. for reading
In Lefortovo, the historic building of the barracks complex of the 12th Grenadier Regiment was demolished
In place of a one-story building – who would have thought – a high-rise construction is planned.
The white brick building stood on Volochaevskaya Street and belonged to the ensemble of barracks of the 12th Grenadier Astrakhan Emperor Alexander III Regiment. It is based on an old building with a gable roof, lancet window and chimney, built, presumably, in 1901. On the sides are already post-war extensions.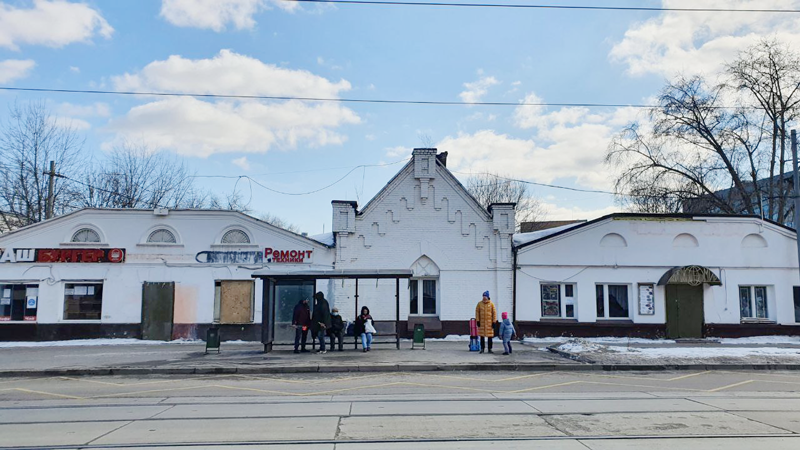 It is also known that since 1947 the building, like other buildings around, belonged to the 101st Central Automobile Repair Plant of the Ministry of Defense. BM-13 and BM-31 combat missile launchers, Chevrolet, Studebaker and Ford trucks, Katyusha combat vehicles were repaired here. How writes "Arhnadzor", a monument to "Katyusha" was recently located on the territory of the plant.
New construction on this site – between Volochaevskaya Street, Tankovy Proyezd and Zolotorozhsky Val – has been discussed for a long time, and now, according to activists, the territory has already been "completely cleared for construction." Local residents, who opposed the development, paid attention: the area is waiting for a sharp increase in the number of residents, even longer queues for clinics, overcrowded schools and kindergartens.
The territory planning project was approved in January of this year. It is known that at least a dozen buildings with a maximum height of up to 100 m (about 33 floors) are planned to be built on the site of the former plant.
Subscribe: