World
Ex-world champion outraged by Lomachenko, who does not talk about the Russian invasion
Vyacheslav Senchenko answered whether boxers should stop their careers for the sake of the army.
Former world welterweight champion Vyacheslav Senchenko spoke about Vasily Lomachenko, which does not participate in the information war at all. Senchenko also gave an answer whether boxers should suspend their careers for the sake of the army.
Quoted by Vyacheslav "Two side".
– Usyk took a long time to decide on a fight with Joshua. Do you think a boxer should concentrate on his career or go into the defense, the army?
– Here everyone makes his choice. You can't say that someone is right or wrong. My opinion is that everyone should mind their own business. Usyk is a boxer, he must box, a military man must fight.
– They say that Lomachenko refused to fight for the absolute and went into the defense?
– It's all talk. There was no contract. I don't think anyone saw him. An oral agreement is from someone's words.
– He would bring more help if he went out to a multi-million audience and said that there was a war going on …
– I don't want to discuss Lomachenko at all. I do not understand his human position.
He has a multi-million audience, he is known all over the world. Although Lomachenko tries to give interviews infrequently, it can be said that he is a public, famous person.
Therefore, he had to express his point of view, to say what he thinks about the Russian invasion. I don't understand his position at all," Senchenko said.
Senchenko was the WBA world champion from 2009 to 2012. In total, he has 37 wins (25 by knockout) and 2 losses in the pro ring. He ended his career in 2015.
Read also: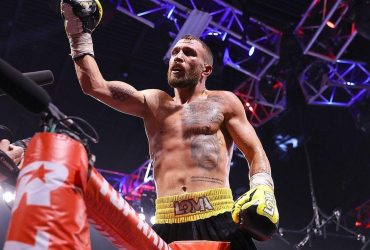 You may also be interested in the news: