On September 19, Great Britain said goodbye to Queen Elizabeth II, and tomorrow the director who gave us the legendary television series The Adventures of Sherlock Holmes and Dr. Watson with Vasily Livanov as Holmes will be buried in St. Petersburg.
Director Igor Maslennikov, who shot more than 30 films, including Winter Cherry, The Queen of Spades, was most remembered, of course, thanks to the Soviet film The Adventures of Sherlock Holmes and Dr. Watson, which was loved not only by our viewers, but also Queen Elizabeth II herself.
Directed by Igor Maslennikov in one of his last interviews told journalist Oleg Peranov: "I have always liked English literature, English philosophy. And, of course, I was carried away by the story about Sherlock Holmes. And then, when we made the first picture, television clung to me like a "ban list" – make a sequel. With such thousands of requests addressed in letters by viewers. We ended up making five films about the case over the course of eight years."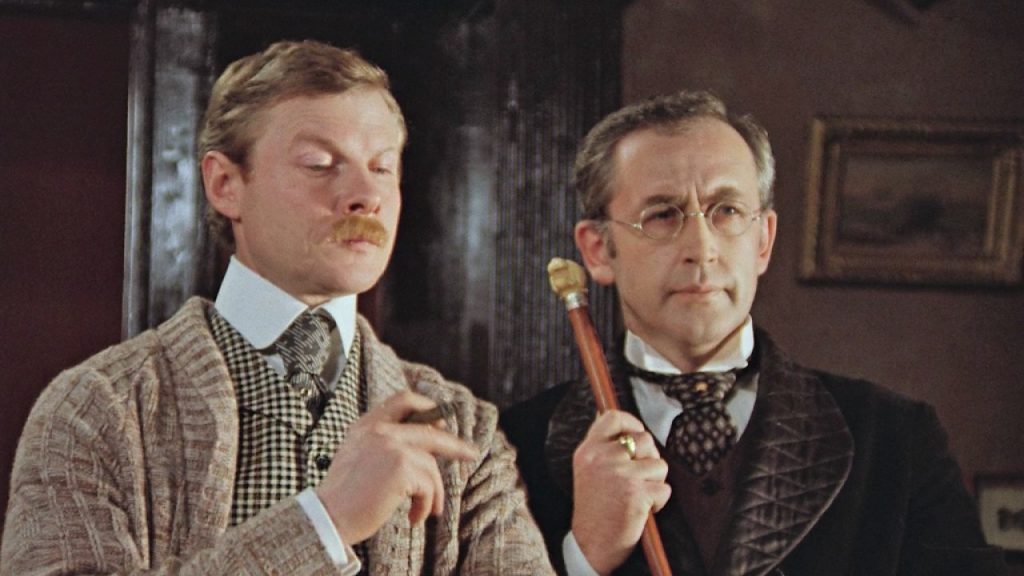 The picture, released on screens in 1988, caused a great resonance from the first episodes – the film studio was flooded with letters asking them to make a sequel. But it is amazing how warmly and with what enthusiasm the film was received in other countries.
"In 1982, an article appeared at the International Film Festival in Monte Carlo with the words: "The real Sherlock Holmes is Soviet", in 1983 the English newspaper Daily Mail admitted that our series was closest in concept to the stories of Conan Doyle, and in 2006 Elizabeth II even awarded Vasily Livanov with the Order of the British Empire "as the best Sherlock Holmes in world cinema" – Sergey Bezrukov writes in his Telegram channel.
Igor Maslennikov died at the age of 91 on September 17. And a few days earlier, on September 14, 2022, Queen Elizabeth II of England, who recognized him as the creator of the best Sherlock Holmes in cinema, at the age of 96, passed away.