A blank (aka blanked) weapon cannot be used to fire live ammunition. A weapon goes into the chilled section when it loses the necessary conditions, is deactivated and decommissioned from storage warehouses. From that moment on, it becomes the subject of interest of collectors and other interested parties.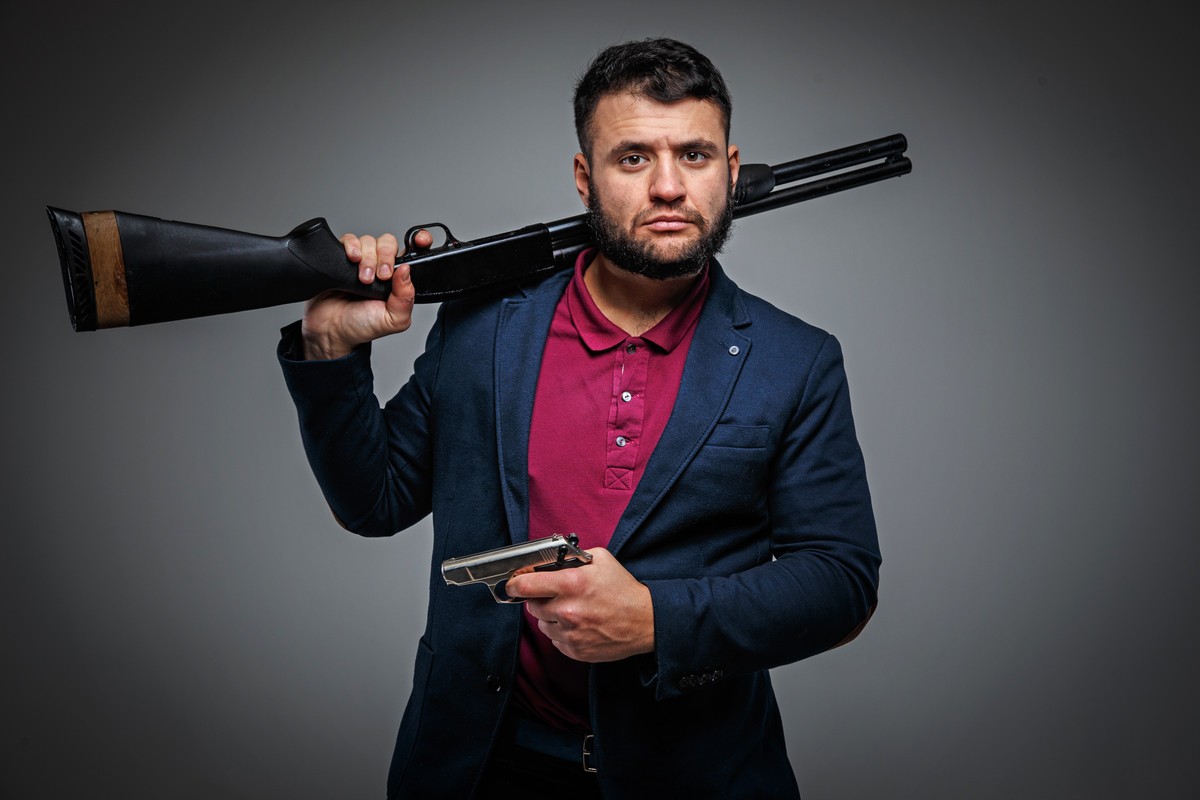 To find out what such a weapon is and how it works, we turned to experts from the Trophy online store. Experts explained the fundamental difference between a blank weapon and a combat weapon, and how deactivation is performed.
What is weapon deactivation
In appearance, a blank weapon does not differ from a combat one, but at the same time it is not suitable for firing live ammunition, since it has been deactivated. Options for automation and reloading systems remain in working order.
A deactivated weapon can simulate shots – for this, special ammunition is used, which are called blank cartridges. The use of these cartridges without carrying out certain work is not possible. Cooled weapons are made specially (based on samples of real or fictional weapons) or converted from combat weapons. This procedure is called cooling.
Thus, blank weapons are of two types:
● layouts that cannot fire shots;
● weapons capable of firing blanks.
Since such weapons do not differ in size and appearance from the real ones, they are actively acquired by weapons collectors and those involved in the historical reconstruction of hostilities. In addition, blanked weapons are used in films and theatrical productions. Models are also used for educational purposes and as training samples – they learn how to assemble and disassemble weapons. In order to simulate shots, light and sound cartridges are used.
Who can buy blank weapons
According to the legislation, firearms that have undergone technical changes, as well as blank cartridges for them, can be freely purchased by all citizens of the Russian Federation who have reached the age of 18. We are talking about structures that have undergone deliberate technical changes, excluding the possibility of shots.
Chilled Weapon (18+) is not legally equated to a firearm, while its component parts also cannot be used as elements of a firearm.
Since there are no significant differences in appearance, and a non-specialist will not be able to distinguish a chilled weapon from a real one, it is necessary to observe certain safety measures when wearing such products and using them. In addition, in terms of volume and other sound parameters, the shots are indistinguishable from real ones. This point must also be taken into account.
It is not prohibited by law to transport and carry a blanked weapon, as well as ammunition for it, but it is recommended to avoid carrying it openly and, even more so, using it in public places, especially with a large crowd of people. At the same time, the owner must have a passport of the enterprise that performed the deactivation.
There are no special storage requirements, but there are certain restrictions:
● it is impossible to make changes to the design;
● perform self-repair.
Only companies that have a license to carry out such work have the right to correct defects and breakdowns.
Deactivated or special weapons created in the form of mock-ups must be purchased at specialized outlets. Such weapons are subject to the usual documentation – certificates of conformity, product passports. The presence of such a package guarantees the absence of questions from law enforcement agencies.
OOO "Trofey-2":
PSRN 1112223008182
Legal address: 142715, Russian Federation, Moscow region, Leninsky urban district, Blizhnie Prudischi village, kilometer 27 of the Moscow Ring Road, possession 9, office 1
Advertising Information