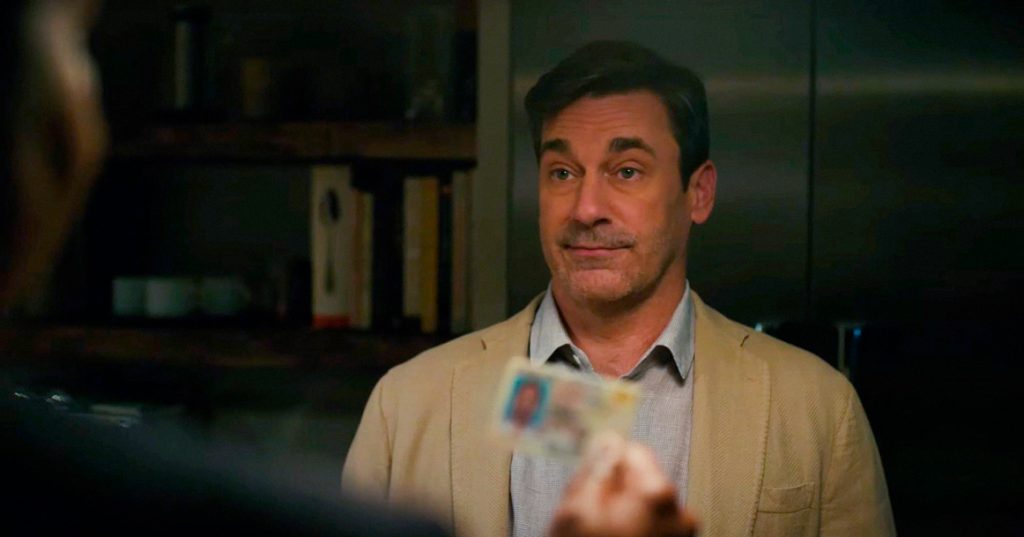 How times have changed. Nearly 40 years ago, when Fletch, starring comedian Chevy Chase as investigative reporter Irwin Fletcher, based on a novel by Gregory MacDonald, hit theaters, Fletch grossed $60 million worldwide on an $8 million budget.
The new version, directed by Greg Mottola, whom comedy fans love for The Peppers and Paul: The Secret Stuff, grossed only about $350,000 in a week in America. But "Confess, Fletch", hopefully, waiting for a long online life. This is a film that needs to be turned on to remember: a person must go through life, if not laughing (so that they do not take him for an idiot), then at least smiling, even if every second person he meets tries to point a gun at him.
Pros:
Mottola and his co-writer Zev Borow moved the timeline from the 1970s, when the McDonald series of novels came out, to the present day. Irwin Fletcher (played by Mad Men's Jon Hamm, who is not at all shy about growing a belly, but still looks like a movie star and has long proved that he is great at comedy) has long since retired from the department of investigations and now writes freelance about art (which already ridiculous, considering how much you need to study for this). In Italy, Fletch begins an affair with the daughter of a kidnapped rich man, Angela De Grassi (Lorenza Izzo). Together with his father, his unique collection of paintings (Bellini, Perugino and Picasso for 20 million in addition to the rest) disappeared, and now Angela asks Fletch to go to Boston in search of Picasso's "Portrait of a Woman" that has surfaced. Not having time to settle down in the Boston apartment rented by his girlfriend, Fletch discovers the body of a stranger in it. The arriving police in the person of Inspector Sergeant Monroe (Roy Wood Jr.) immediately accuse him of murder, but do not detain him, explaining this by the desire to watch Fletch "get into even more shit." What happens is that the art critic starts an investigation parallel to the police one, so this is a film in the good old detective genre "the innocent finds the killer himself";
— the 1985 film about Fletch was loose with the laws of the genre, and Greg Mottola continues in the same vein. It is difficult to understand what is more in front of us – a detective or a comedy. During the investigation, Fletch meets a string of funny, sometimes ridiculous characters: the eccentric neighbor Eve (Annie Mumolo), who likes to smoke a joint, so she chats incessantly, including too much; the landlord's ex-wife Tatiana (Lucy Punch), a pompous interior designer who doesn't understand the meaning of her own nonsensical words about "talking" things in the room; art dealer and sterile-obsessed germophobic Ronald Horen (Kyle MacLachlan). This is the case when the process of investigation itself is more interesting than the identity of the killer;
This is not a movie, but a meeting of old friends. Jon Hamm also starred in director Mottola's crime comedy The Spies Next Door (2016), while Fletch's former colleague, Boston Sentinel editor Frank Jaffe, starred John Slattery, who played one of the most witty characters in television history, Roger Sterling in "Crazies". Watching Hamm and Slattery drink in a bar seven years after the end of the main nostalgic series about the advertising business is a separate little treat for fans;
– Gorgeous Marcia Gay Harden as Countess stepmother with an Italian accent;
– Fletch has perhaps the most interesting "accused – police" relationship in the history of cinema. He gives advice to Inspector Monroe on how to deal with a child who has to be hired, and then beautifully walks away from surveillance and competes with the cops in advancing the investigation;
is not the kind of comedy that makes you laugh out loud while watching it, but the beauty of Fletch is in its positive cheerfulness. Whatever happens, even if you are accused of murder, you need to meet the bad news fully armed, with a smile and with a negroni in your hand.
Minuses:
– the film has four endings – it seems that Mottola likes these characters so much that he cannot part with them. If you are also attached to them, that's not even bad, but you need to be able to finish the film on time, this is the law of art, Fletch, as an art critic, should know this.
Photo: Paramount Pictures