Favorite fairy-tale characters will appear in the New Year's show "The School of Snowmen", which will take place during the winter holidays in the new concert hall "Moscow" of the entertainment park "Island of Dreams". Together with the cheerful helpers of Santa Claus, the audience will go on an exciting adventure full of interesting events and magic.
A popular author, winner of the most prestigious literary awards, he has written many children's books, scripts and entertaining textbooks, more than 25 cartoons and feature films have been shot based on his works, and fifty performances have been staged. All of Andrey Usachev's books have sold over 3 million copies and have been translated into 15 languages.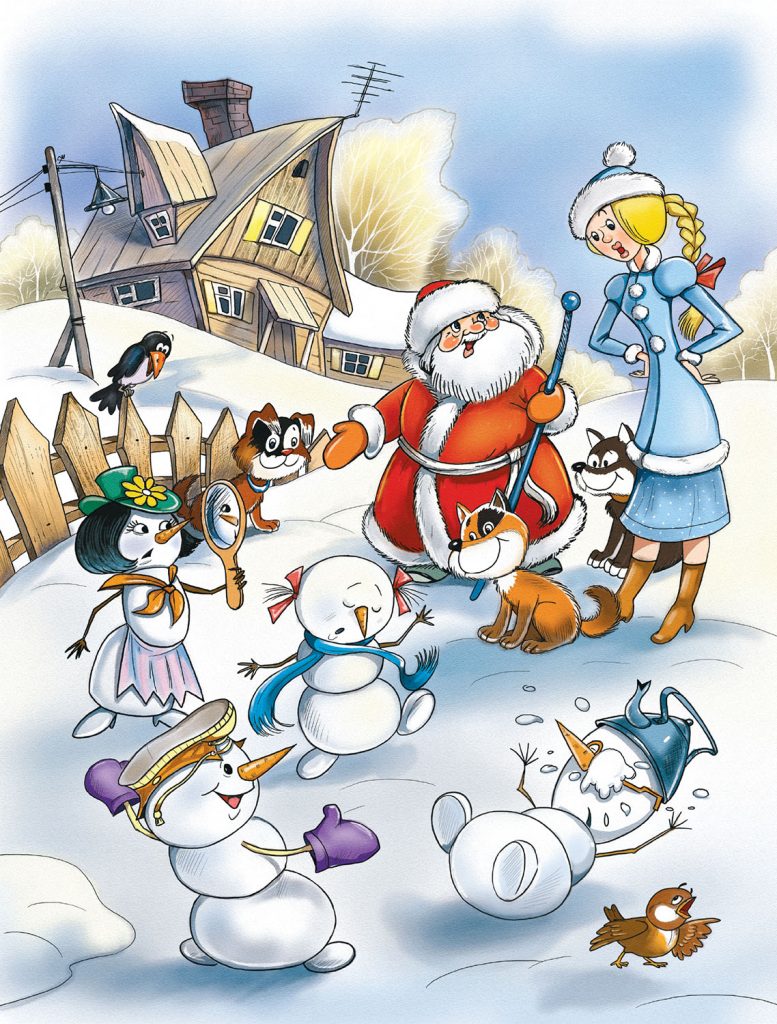 A series of books about Dedmorozovka has taken a special place in the hearts of young readers. Andrei Usachev's books about funny Snowmen sold over 700 thousand copies in total and were loved by children and their parents. The book became the main New Year's bestseller in Russia.
In the books, the author raised the topical issue of school education, interaction with children, education of kindness and decency, the ability of adults to find a common language with the younger generation. Snowmen go to school, where the main task of Santa Claus and the Snow Maiden is not only to give students knowledge, but also to make this process truly exciting, to bring up the best qualities in them, to encourage them for good deeds and efforts.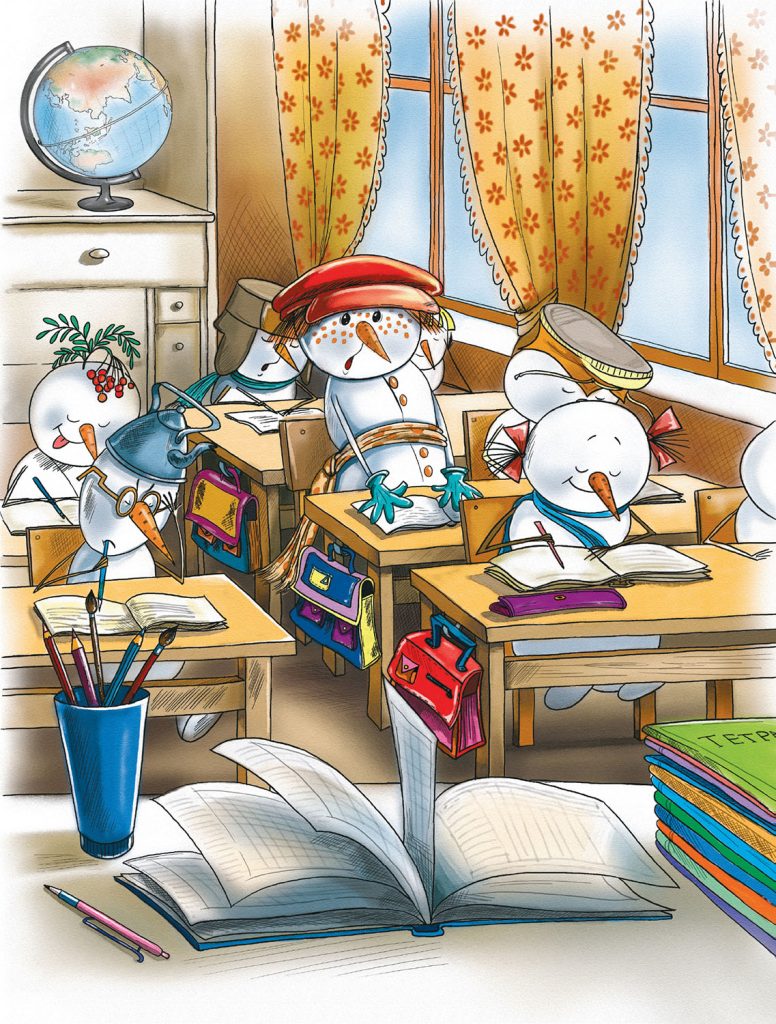 "You can find a common language with any child, it is important to interest him. You can talk about everything with children, the main thing is to find an approach to them. And Santa Claus finds this approach: for each correct answer, a student in his school receives a bonus ice cream, five, candy … And then the child is drawn into the learning process with great pleasure. Childhood should be happy. Therefore, the snowmen in my books are cheerful, nimble and energetic," says Andrey Usachev. The heroes of the stories have gained many fans across the country since the very first releases. Children sent Andrei Usachev drawings, crafts with heroes and asked him to write a continuation of adventures with their favorite characters. So a whole series of books came out with funny instructive stories about the inhabitants of the village of Dedmorozovka.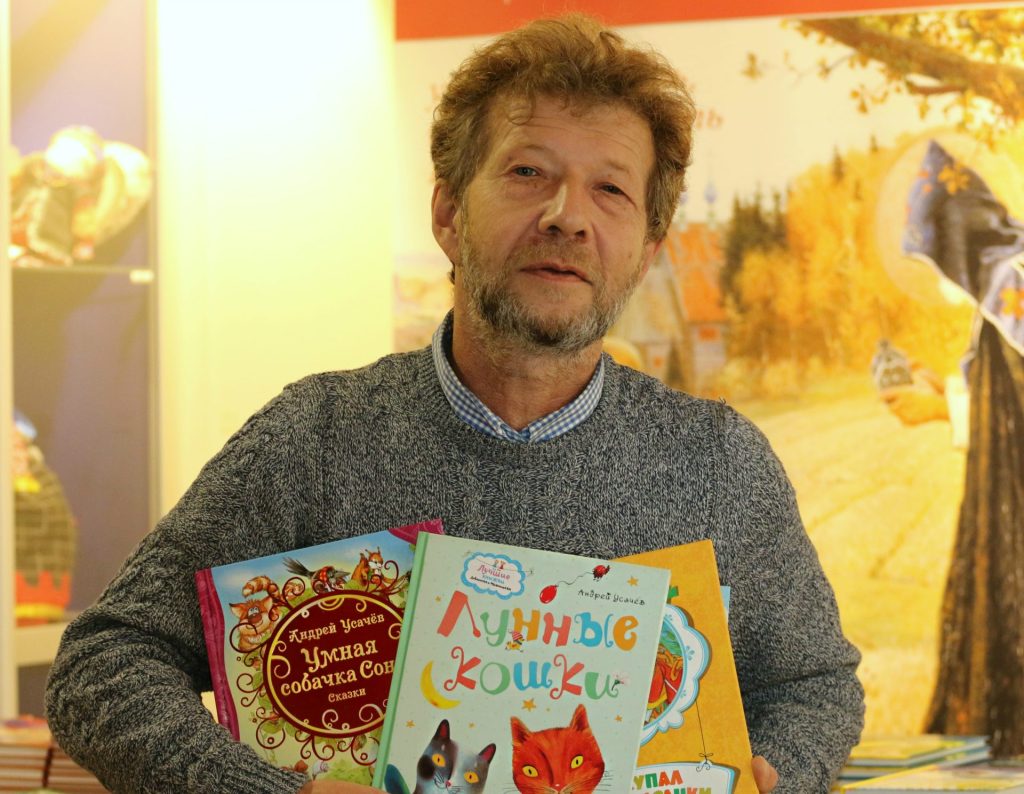 Audio plays based on the books have been recorded so that children can listen to them while traveling or on their way to school. According to the author, he was inspired to write a series of books about the school of snowmen by his favorite book from childhood, Dunno and His Friends: he also wanted to create stories about a friendly company in which there are different characters: good-natured, cunning, correct, patriotic, grouchy and witty. "The main character is probably the snowman Morkovkin, who is somewhat reminiscent of Dunno. The same restless, careless, everything is interesting to him, he always gets into various situations. But at the same time, Morkovkin is a gentle creature. I wanted to show that hooligans have a lot of kindness, sincerity, and gullibility inside," the author said.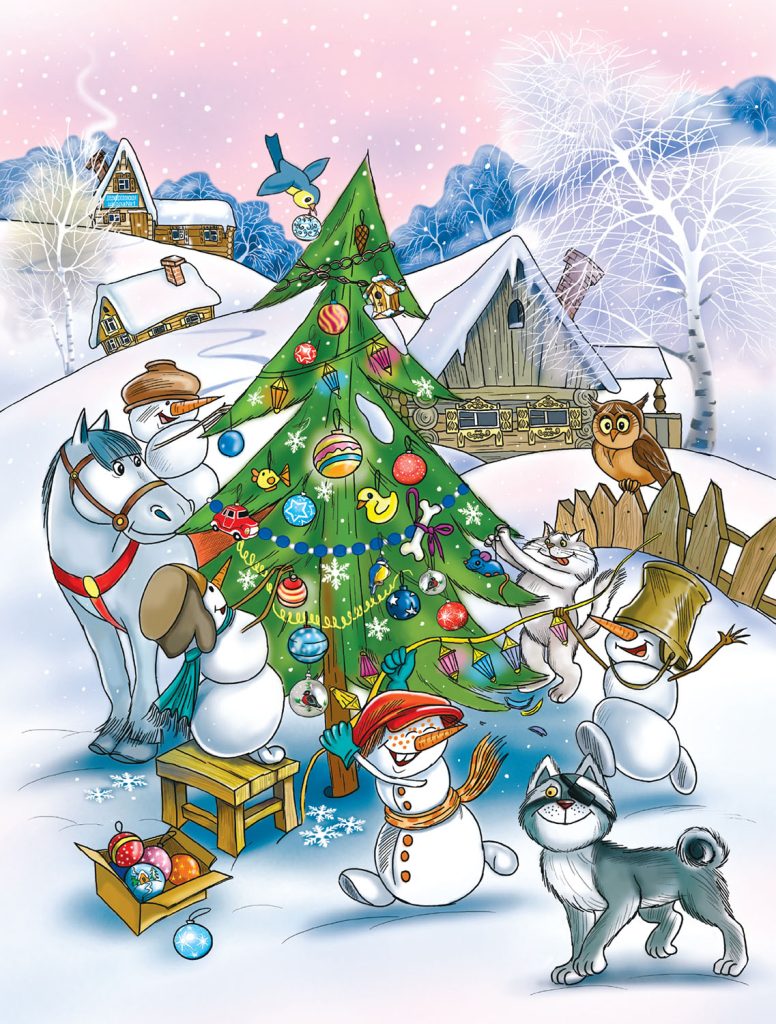 This year, Andrey Usachev and Anton Berezin (his co-author on the series "Drakosha and Company"), together with the team of the KST production center, leading actors of Moscow theaters, circus and pop artists, decided to give children a real New Year's miracle. Favorite heroes will come to life on stage and together with the guys will overcome obstacles together and fight for good. According to Andrey Usachev, parents will also get a lot of positive emotions and laugh heartily with their children.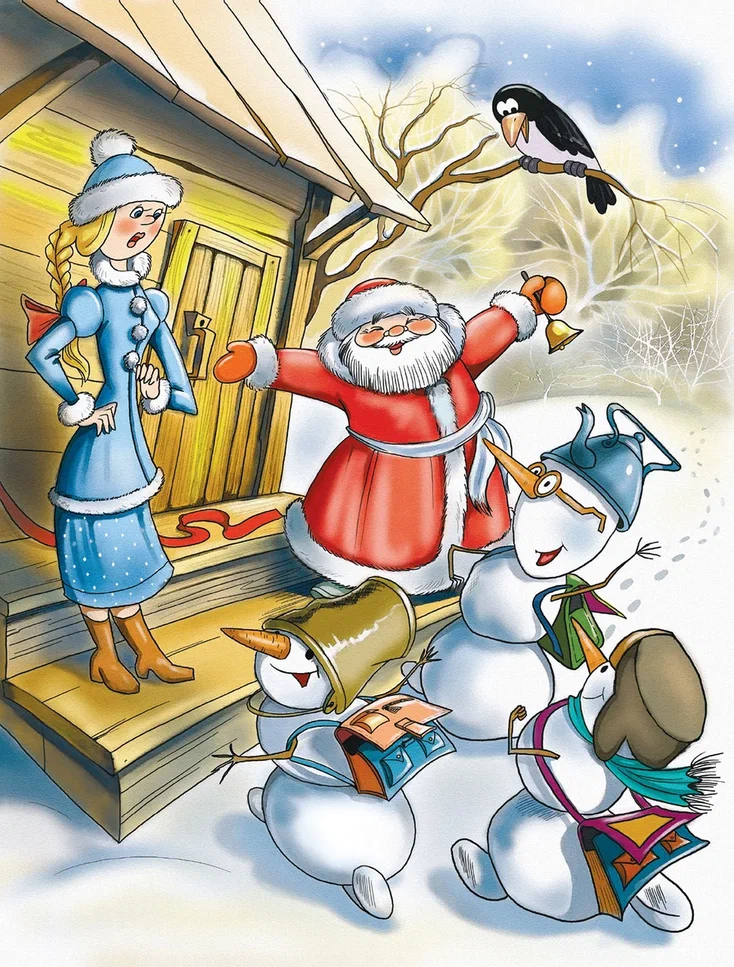 "There is a lot of humor in the play. I think parents should go to the theater with their children, because if a child does not understand something, then adults will help and explain it. I often see that when children laugh, joy and laughter are transferred to parents, and this is very touching." the writer shared his observations. The New Year's show "School of Snowmen" will be held in the new concert hall "Moscow" in the entertainment park "Island of Dreams" during the winter holidays from December 24 to January 7. Children will be able to have plenty of fun, relax and recharge with the atmosphere of a real holiday with their favorite characters from Dedmorozovka.