Articles
The Ministry of Emergency Situations called 7 rules to avoid an emergency room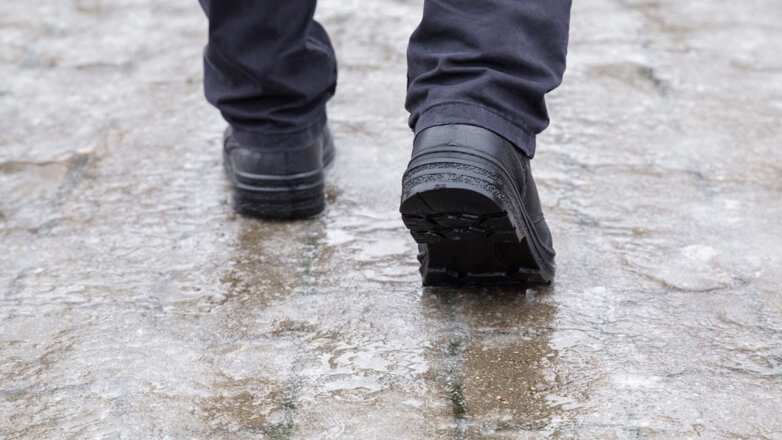 According to statistics, in winter, 90% of injuries are related to ice. To avoid unpleasant consequences and getting into the emergency room, you must follow seven rules when driving on streets with slippery roads. The most important of them is the maximum concentration of attention, said the Russian Emergencies Ministry.
In ice, you must always look ahead of you under your feet and step on a full foot. In this case, the legs should be relaxed and slightly bent at the knees.
The second important rule is the choice of shoes. This is especially true for women who like to walk in heels or a platform. The Ministry of Emergency Situations noted that such shoes must be abandoned in order to avoid an emergency room. It is necessary to choose models with a flat sole made of non-slip material with a corrugated pattern. It should be borne in mind that some demi-season shoes may turn out to be hard to use in winter due to inappropriate sole material.
If there are doubts about shoes, then you should protect yourself from falling into ice with folk remedies – stick a patch or sandpaper on the sole, advise the Ministry of Emergencies. In addition, special devices for walking on ice can be bought at a sports store. RIA News on Friday, November 4th.
In order not to fall into the ice, rescuers urge not to keep their hands in their pockets while driving. This will keep your balance.
The fifth rule is to cross the road at a right angle and with caution, not to cross the road in front of an approaching car. The sixth rule says that you need to be especially vigilant on steps, porches, bus stops and frequently used sidewalks.
The seventh paragraph of the rules from the Ministry of Emergency Situations calls for thinking over in advance the safest route of movement when going out into the street. To reduce the risk of not only falling, but also other injuries, it is impossible to pass under the balconies, along the blind area along the buildings, especially if icicles have formed there.
Ice is dangerous not only for pedestrians, but also for motorists. To avoid an accident and injury, you need to know how to act during a skid on which road.