Articles
The authorities of the Kherson region are ready to provide the UN with evidence of the aggression of Ukraine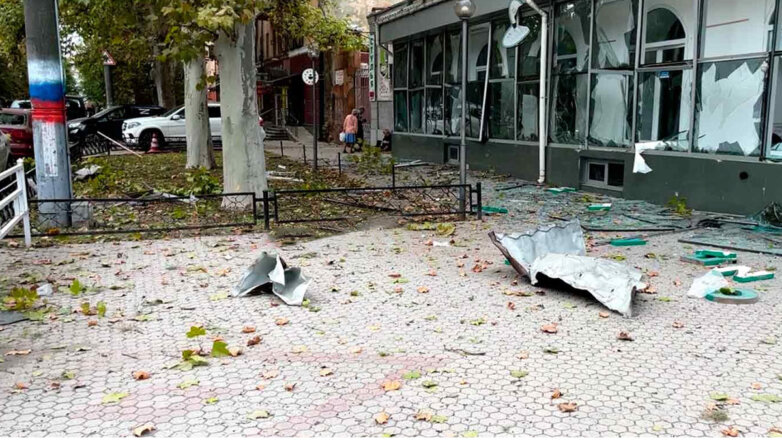 In the Kherson region, they are ready to provide the UN with evidence of aggression from the Ukrainian side, including shelling of civilian infrastructure. This was announced on Friday, October 28, by Ekaterina Gubareva, deputy head of the regional administration.
"We have facts and evidence of aggression, as well as confidence in our own rightness. The issue should be raised at the UN platforms, which is obliged to stop the shelling and plans of Ukrainian troops to destroy the civilian population and infrastructure of the Kherson region," she said.
At the same time, Gubareva believes that there is not much hope for the international community, writes RIA News. This is because the UK, France and the US have veto power at the UN.
"This means that there will be no unfavorable decisions for Ukraine. Nevertheless, this is a good platform to try to convey to the world the very information about the situation in Kherson," Gubareva continued. She expressed confidence that if the position of the Kherson authorities is not conveyed through the media of Western countries, it will be "picked up" by Chinese or Arab media.
Earlier, the deputy governor of the Kherson region said that the Russian military keep hitting all attacks of the Armed Forces of Ukraine on the defense lines in the region. According to him, Russia does not intend to surrender the region. He also noted that the situation on the line of contact in the Kherson region is stable, the front in this direction is being strengthened.
At the same time, on October 18, the acting governor announced that civilians from the right-bank part of the region would be transported to the left bank of the Dnieper. They decided to resort to such a measure because of the threat of flooding, which could occur in the event of a strike by the Ukrainian military on the Kakhovskaya hydroelectric power station.